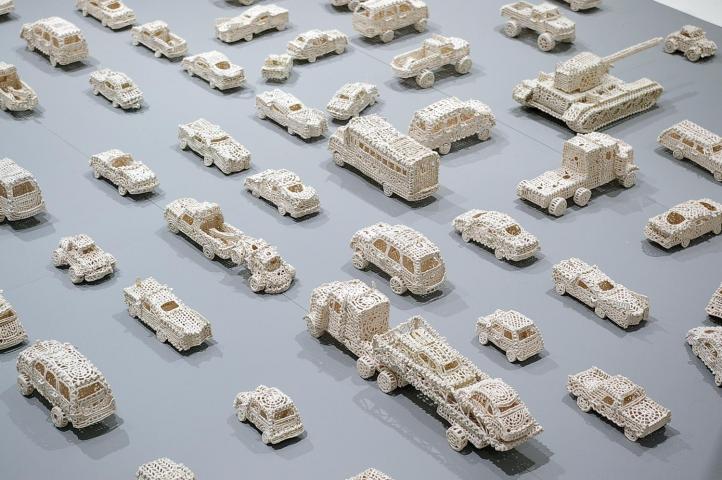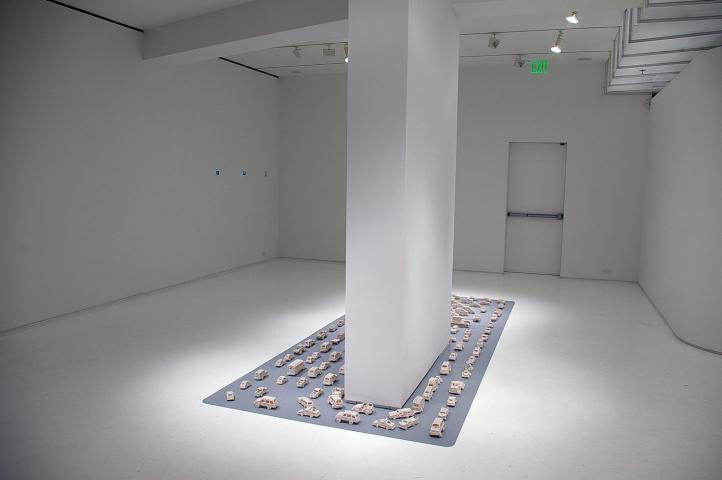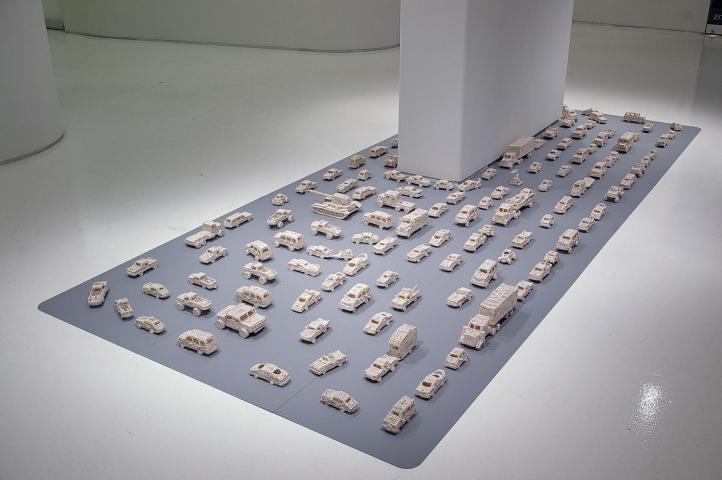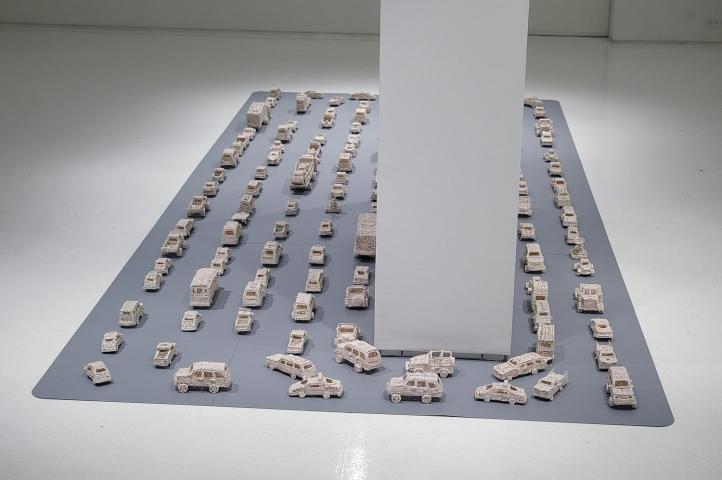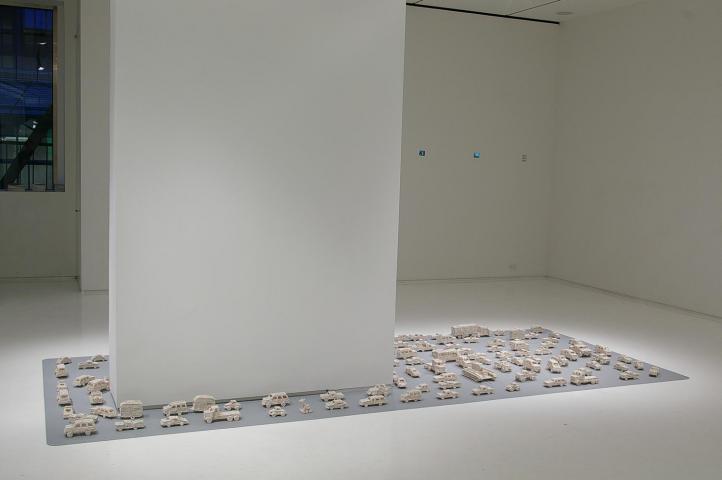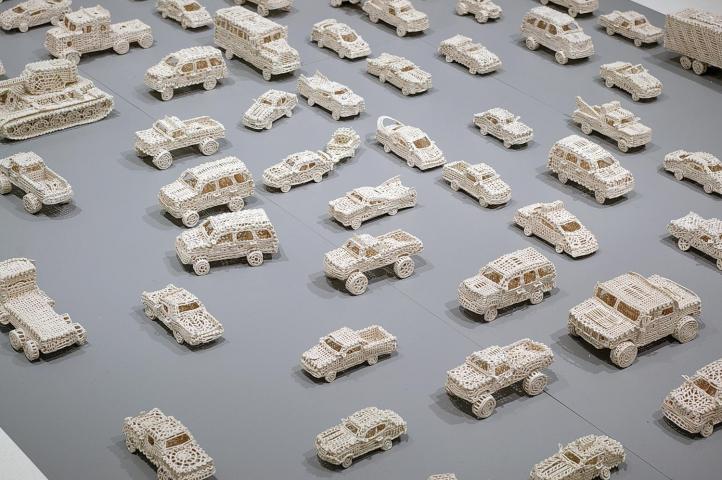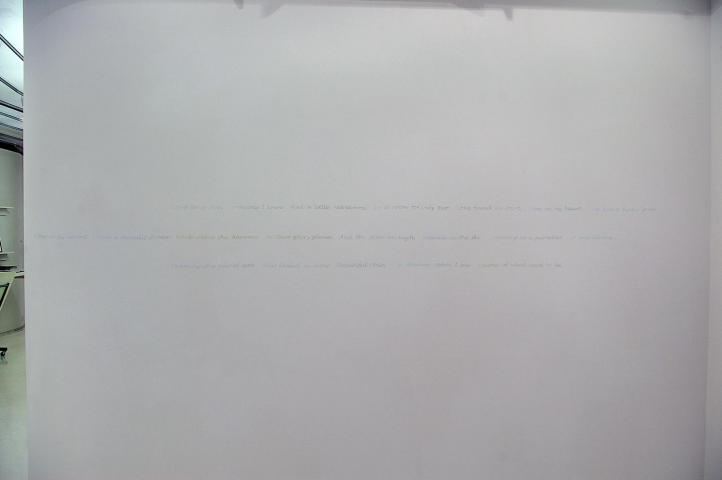 PAST EXHIBITION
Susan Graham
Beautiful Ohio
Mixed Greens is pleased to announce their second solo exhibition with Susan Graham. For the month of January, the South Gallery will be transformed into a 25-foot-long traffic jam of small, white porcelain vehicles. Buses, trucks, sports cars, sedans, humvees, tanks, and tow trucks will stand motionless in their quest to get to an unknown destination.
With traffic jams, gas prices, and the war in Iraq pervading daily conversation, it felt natural for Susan to look back on her Dayton, Ohio roots where the auto industry loomed large throughout her childhood. Juxtaposed to the four lanes of traffic winding over the gallery floor, the lyrics of Ohio's original state song will be faintly stenciled on the walls.

Susan Graham has been the recipient of many prestigious awards including a sculpture grant from the Pollock-Krasner Foundation (2001), a residency with World Views Lower Manhattan Cultural Council and a fellowship from the New York Foundation for the Arts (1999). Recent shows include Monochromes at Elizabeth Harris Gallery, NYC (2005), Heavenly or a Slice of White at Hunter College, NYC (2005), Stereoscopicvision at Dumbo Arts Center, Brooklyn (2004) and Inverted World at Untitled(Space), New Haven, CT (2004). She is currently in High Caliber: Guns in Contemporary Art at Hunterdon Museum of Art, Clinton, NJ.
BEAUTIFUL OHIO
Long, long time ago
Someone I know
Had a little red canoe
In it room for only two
Love found its start
Then in my heart
And like a flower grew
CHORUS
Drifting with the current down a moonlit stream
While above the heavens in their glory gleam
And the stars on high
Twinkle in the sky
Seeming in a paradise divine
Dreaming of a pair of eyes that look in mine
Beautiful Ohio, in dreams again I see
Visions of what used to be
For more information, please visit
susangrahamart.com
Download Press Release