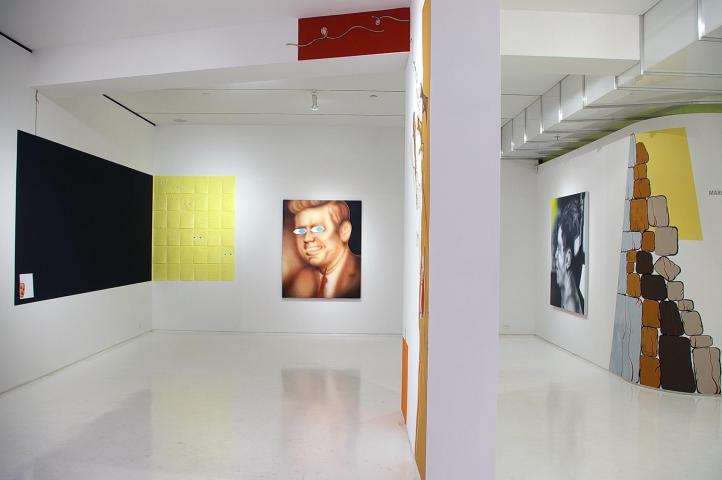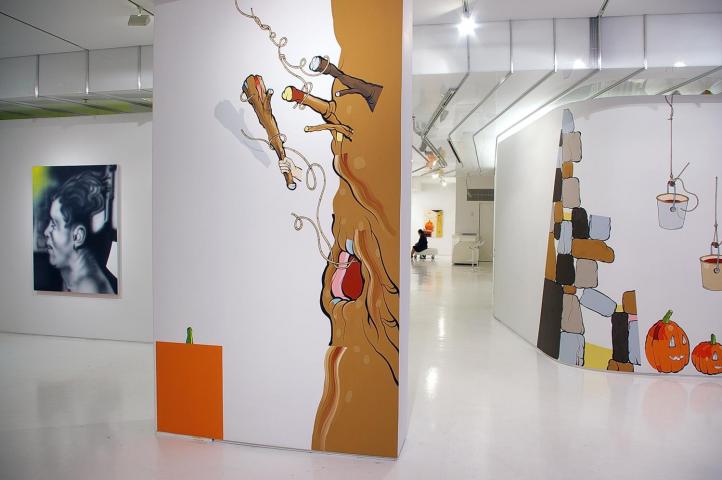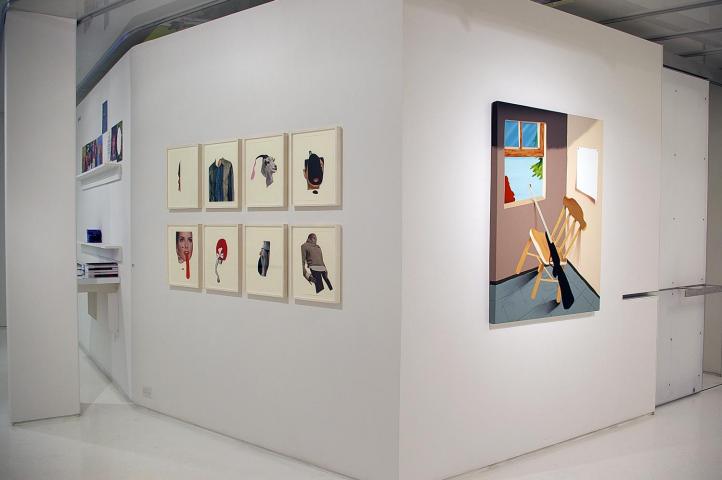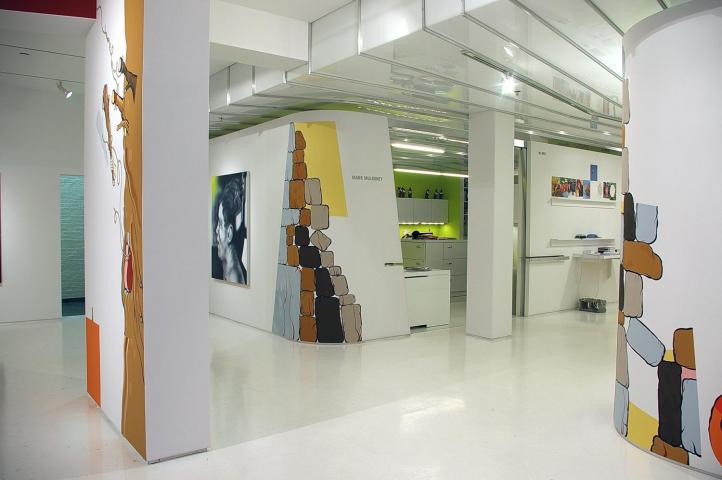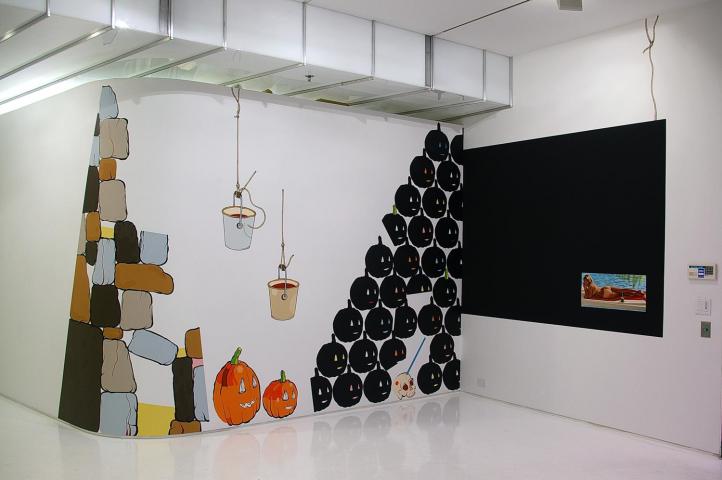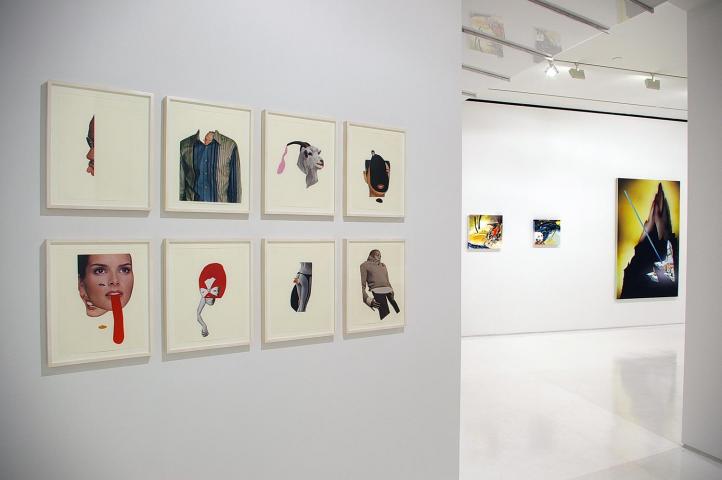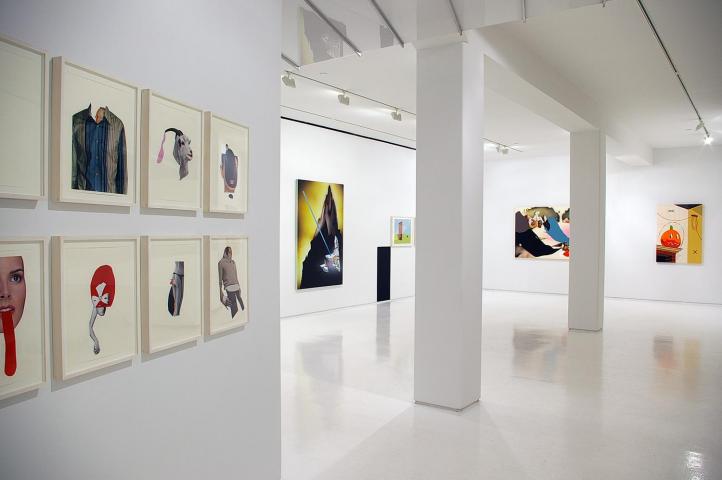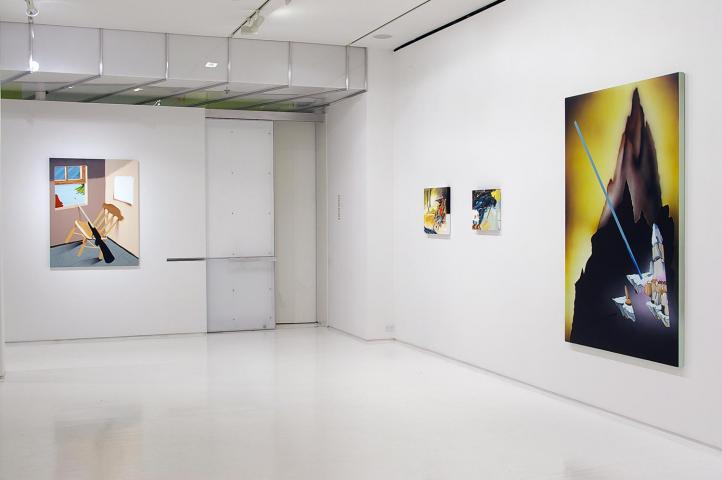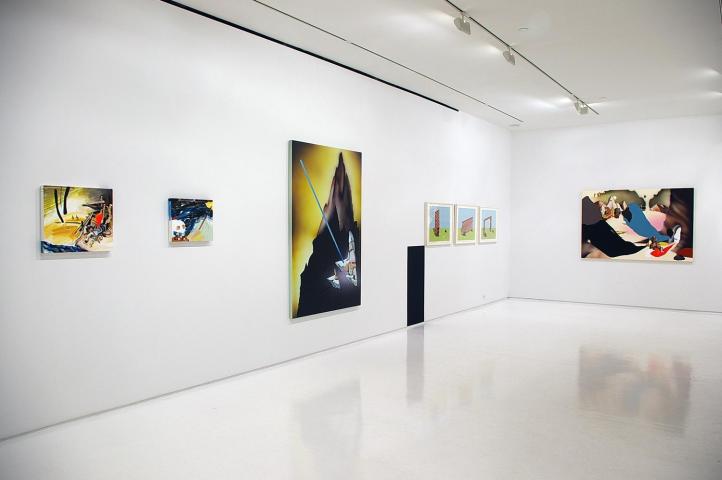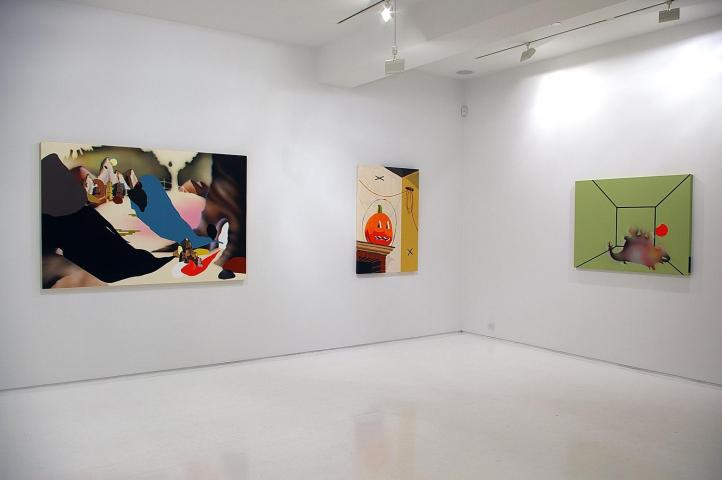 PAST EXHIBITION
Mark Mulroney
A Schizophrenic Collapse
Mixed Greens is thrilled to present Mark Mulroney's second solo show with the gallery. In this exhibition, Mulroney will present a large, site-specific mural along with new paintings and drawings.
As the son of a military man, Mulroney spent his youth in a constant state of flux. Over time, his recollection of the many locales grew foggy and morphed into a transition-less account with only one location standing out: in 1989, his family was stationed at the Ramstein air base in Germany, during the fall of the Berlin wall. For a student, this was a life-changing time – one Mulroney compares to the previous generation's experience of JFK. In both eras, willpower, belief and hope changed the landscape of a nation.
Mulroney's installation at Mixed Greens is the result of many years of changing scenery and an interest in moments of psychological shift. The paintings and drawings are abstracted, floating images that encapsulate his visions of a new frontier. People are often absent, lines are broken and caves sit dark. However, the colors and shapes remind the viewer of a more child-like vision of space and location, full of naïve optimism. Mulroney draws the world he might enjoy living in one day if he continues taking his medication. In separate but complementary work, his paintings of figures portray heroes, like John F. Kennedy, blurry and floating in a void.
Together, the figurative work and landscape paintings create a new American mythology. They have the spirit of the American West, the seemingly random juxtaposition of television commercials and the quiet melancholy that comes from knowing such optimism would not be endorsed by his mother-in-law.
Mark Mulroney has exhibited extensively in California. His first solo show in New York was with Mixed Greens in September of 2004. Other solo shows include Richard Heller, Los Angeles (2005), The San Diego Museum of Contemporary Art (2004) and an upcoming show with Gregory Lind Gallery, San Francisco (2007). Group exhibition venues have included RAID projects, Los Angeles, Contemporary Arts Forum, Santa Barbara, San Francisco Art Institute, Cassius King Gallery, San Diego, the Laguna Art Museum and the University of Nevada at Las Vegas. In December, Mark will be making several prints that do not necessarily relate to one another at the Tamarind Institute in New Mexico.
For more information, please visit
markmulroney.com
Download Press Release