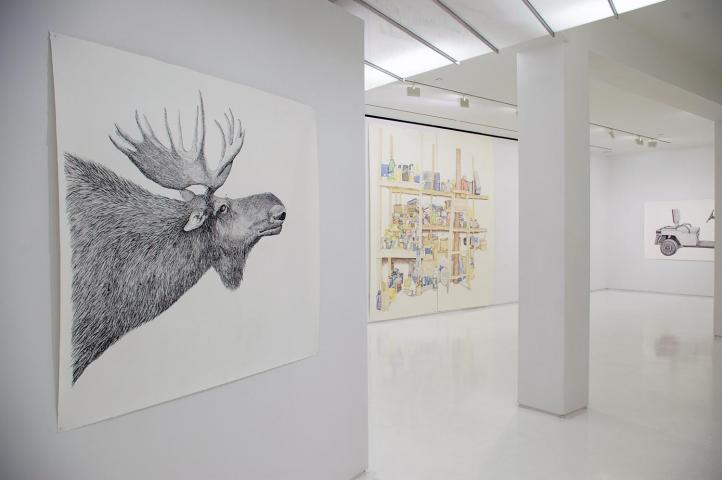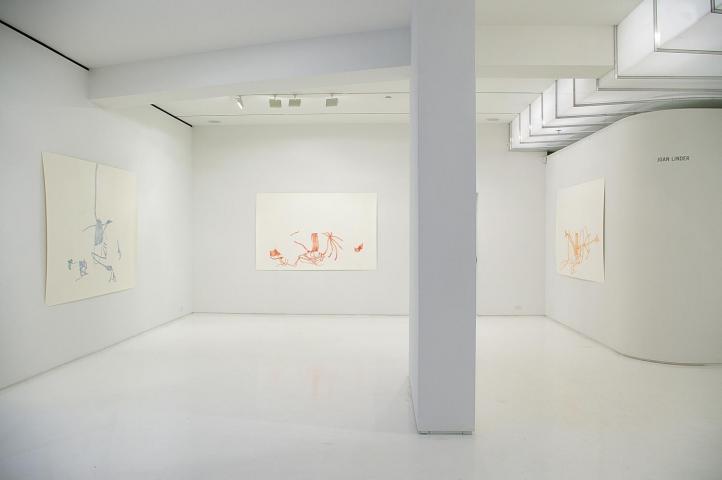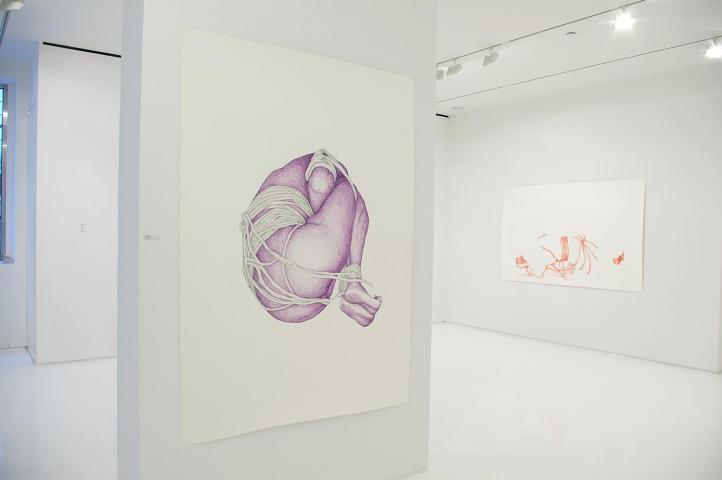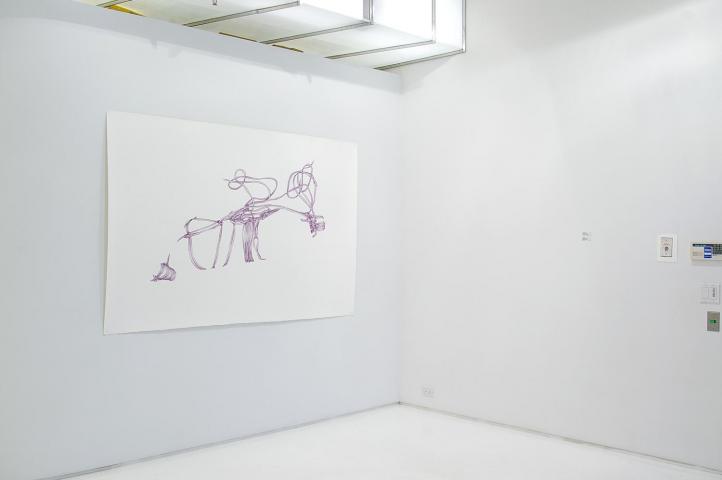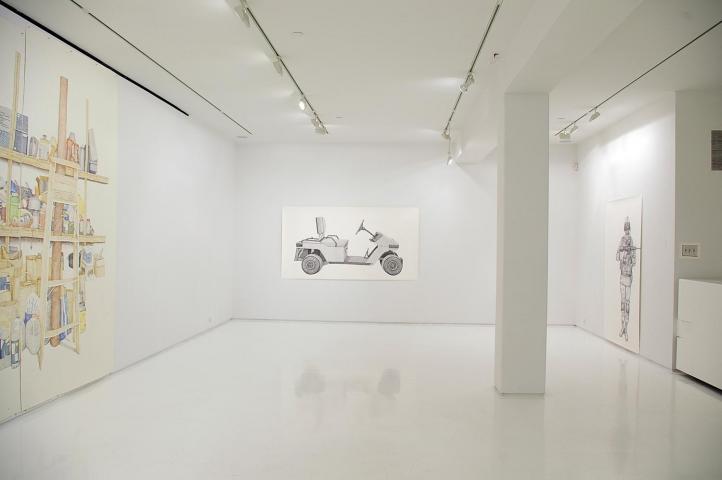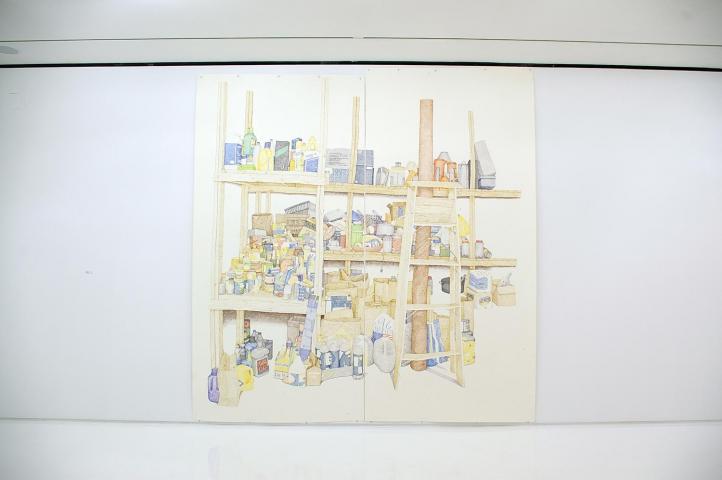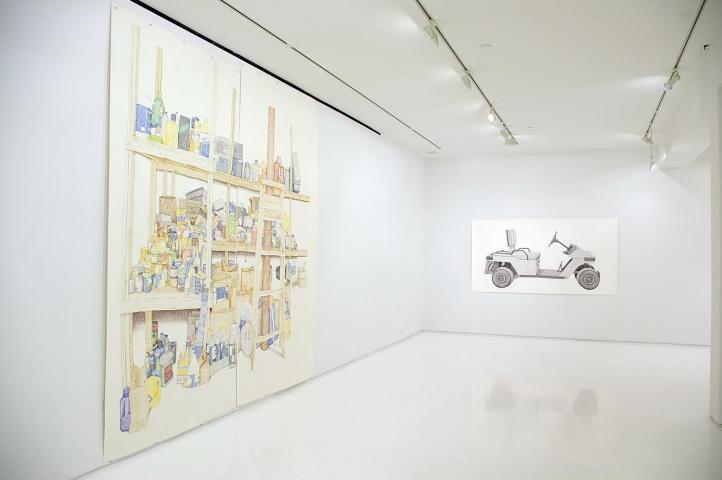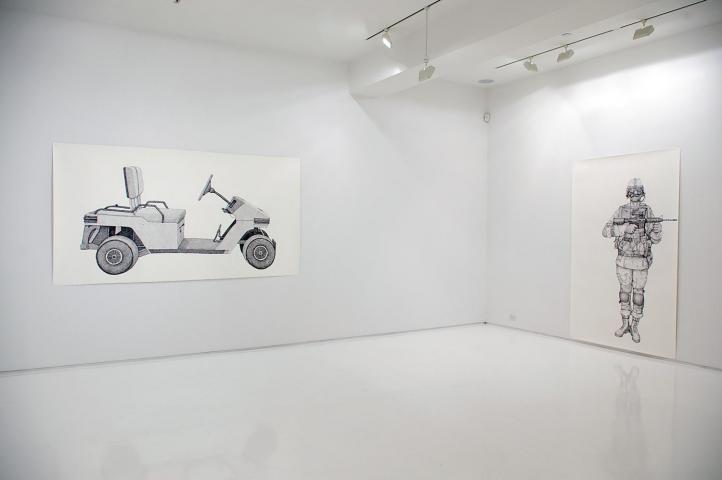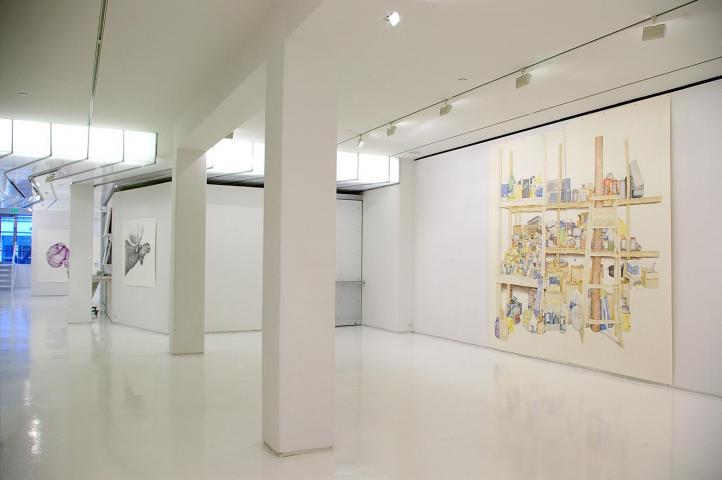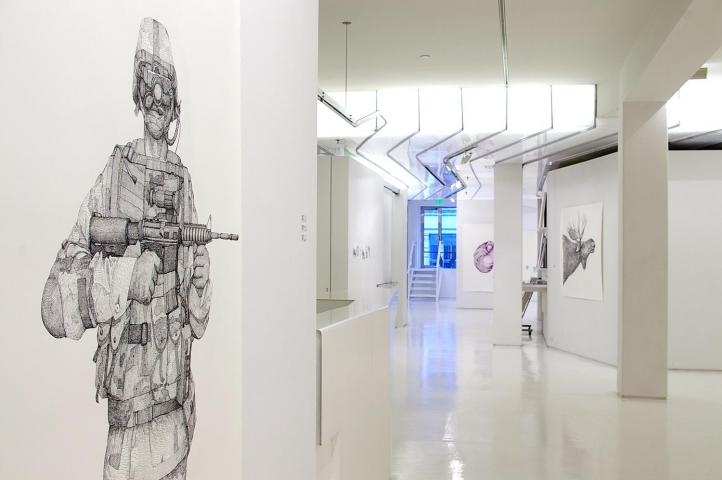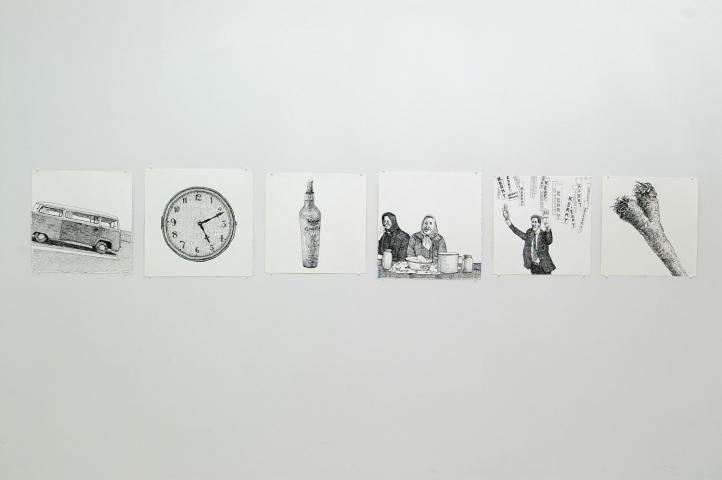 PAST EXHIBITION
Joan Linder
that what was was
Mixed Greens is thrilled to present their second solo exhibition with Joan Linder. The show will consist of new drawings throughout the north and south galleries.
In a culture of hyper-saturated digital technology, Joan Linder purposefully chooses the traditional medium of pen and ink to make large-scale images. The time intensive, minutely detailed drawings rely on Linder's acute observation and obsessive mark-making to create life-sized representations of her world.
For
that what was was
, Linder chose "banal, mass produced domestic artifacts; the politics of war; sexual identity and power; and the beauty disclosed in the close scrutiny of natural and man-made structures" as her subjects. This diversity is critical in her attempt to grapple with the overwhelming complexity and variety in contemporary life. Through accumulation and archiving of multiple subjects, exemplified by a 10 x 10 foot drawing of her parent's cluttered basement filled with shelves of canned food, appliances and mementos of their past, juxtapositions begin to tell a story.
In Linder's art, obsessive domestic scenes and singular objects work with bound, nude figures that take a close and very personal look at gender and power. Whether the body is present or only the ropes remain in these bondage drawings, tension arises through ambiguity. Questions of violence and beauty are inevitable. In context, the drawings all work together to become an expression of frustration with personal and political realities, as well as a celebration of line and form.

Joan Linder has exhibited widely in the last few years. Recent shows include "Erotic Drawing," at both Diverse Work in Houston and The Aldrich Museum (2005), "Five Projects" at Wave Hill (2005) and "759 Runnung Feet," at Gwanjgu Museum, Korea (2005). Other venues include the Aldrich Museum (2004), the Queens Museum of Art (2003), Museum of Fine Arts, Boston, MA (2001) and Bronx Museum (1999). Her awards include the Lucas Fellowship at Montalvo, CA (2005), MacDowell Colony residency (2004), the National Foundation of Jewish Culture's Ronnie Hayman award (2003) and a grant from Pollack Krasner Foundation (2001).
For more information, please visit
joanlinder.com
Download Press Release