Tuesday, June 21, 2011
on NOOOOO....Pepe Giallo closed??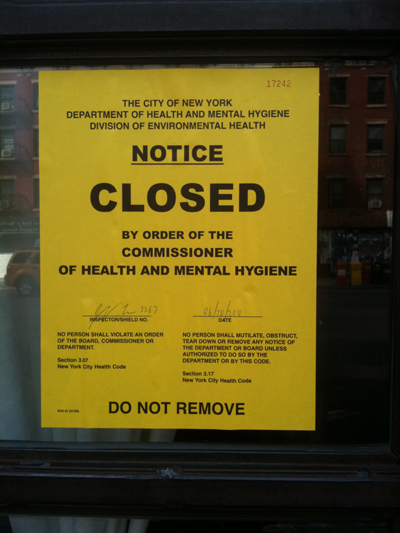 Oh NOOOOO--this one is not a victim of the recession. Apparently
Pepe Giallo
is closed for reasons of health and
MENTAL HYGIENE
???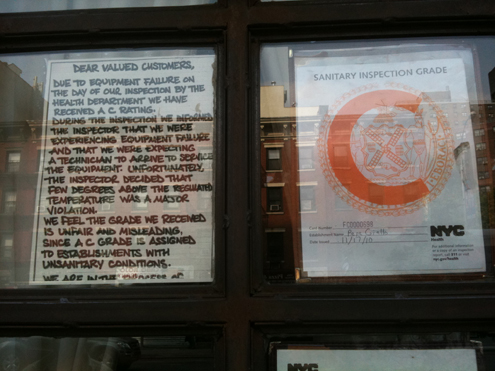 HDB's detective works seems to show that the neighborhood italian spot received a "C" rating back in November 2010. The "Closed" notice above is dated June 20, 2011. oh dearrry me.
TAGS:
COMMENTS: 0