Tuesday, December 06, 2011
When does it cross the line?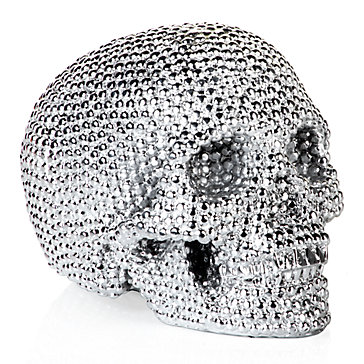 Not that
Damien Hirst
's sales are being hurt by this
ZGallerie
novelty decor item
(above), but
this
did immediately catch my eye as being a pretty blatant reference (copy??).
I would argue that this example differs from the
not-a-Koons balloon dog
, because the image of a balloon dog is very much in the public sphere. But it's not everyday that you come across a silvery skull, its surface faceted by glimmering metallic bumps, meant to mimic diamonds. Meant to look a lot like
this
.
I feel like this metallic skull needs a credit line.
TAGS:
COMMENTS: 0