Thursday, February 07, 2013
What is James Franco thinking?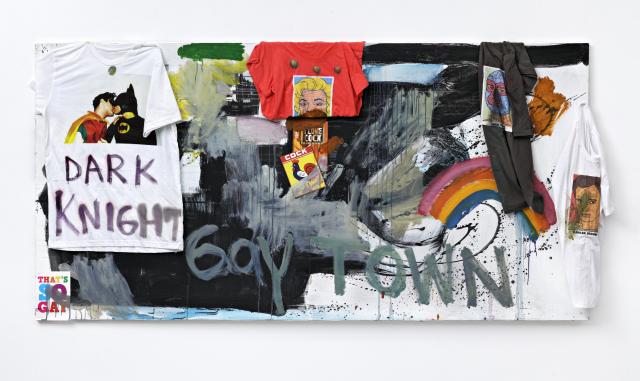 Dear James,
I'm worried about you. I just got the email from Peres Projects about your upcoming solo exhibition entitled
Gay Town
. The accompanying image (above) was troubling. For a variety of reasons. First of all, "Gay Town"? It looks like a junk pile of stereotypical ephemera: Rainbows and bumper stickers--check. A bunch of t-shirts tacked on the surface (presumably from "gay town")???--check. Batman & Robin?!?!?!?! Seriously?
I wonder where the dialog even begins with this work. Is there a dialog? Or is it just insensitive and a little bit ignorant? Hope you have more to say about this show.
In other news, can't wait to see
Spring Breakers
.
xoxo
TAGS:
COMMENTS: 0