Monday, January 24, 2011
VIP: a few hurdles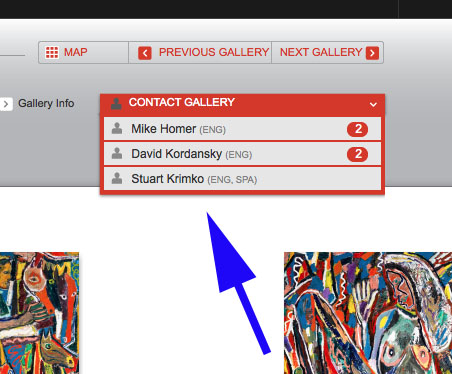 The
VIP Art Fair
launched this weekend to much fanfare (and publicity). However, it seems to be encountering a bumpy start due to slow loading pages, slow loading videos, and a chat feature that's down for maintenance (see screenshot above of David Kordansky's booth--the red means that they are offline). As soon as the chat feature began to falter, I noticed that a few dealers posted a message with their email contact. Considering the chat feature is the only way for interested collectors to inquire about the works, I hope hope hope that VIP gets this up and running soon.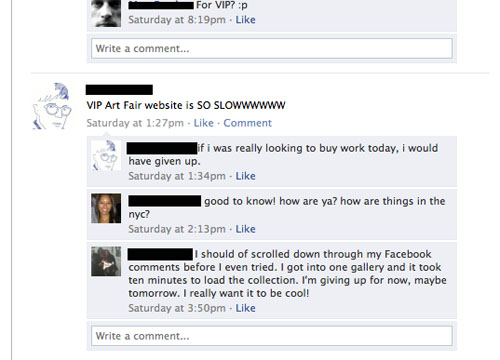 The
chatter on Facebook
is definitely that the site is suuuuper slow. But I guess that's to be expected when you have thousands of super high-res artwork images loading.
The visitors are still pretty optimistic, but I wonder how the dealers are feeling about these technical difficulties.
Hyperallergic
blogged about
one such chat fail
between Paddy Johnson and Postmasters gallery, not to mention the fact that VIP visitors' email addresses are being given to galleries upon entering a booth.
ArtReview
is
saddened
by the lack of free booze (aren't we all).
TAGS:
artfairs
COMMENTS: 0