Thursday, February 02, 2012
VIP 2.0 MUCH IMPROVED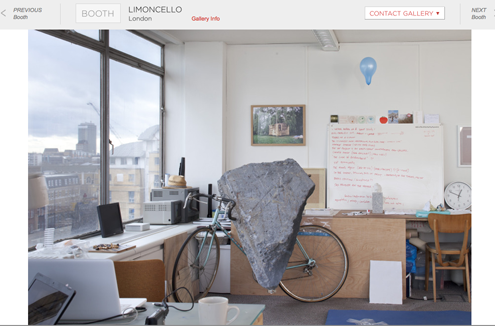 Congratulations are due to the
VIP Art Fair
for a MUCH improved 2nd round at their online venture. The navigation is cleaner, the videos smoother, and while I haven't attempted any chats, I'm guessing that functionality is much improved too. The zoom feature is simply out of control. You can zoom for days.
SHOUT OUT
to
Limoncello
gallery (London) for doing it yet again. They take
The Pit
award for
best booth
. Limoncello has presented a seriously witty display. In lieu of artworks, they've presented a series of photographs of artist's studios (seen above). The detail photos help you pick out which of the objects in the fray are actually for sale.
TAGS:
artfairs
COMMENTS: 0