Monday, March 18, 2013
Upcoming in our windows: Ann Tarantino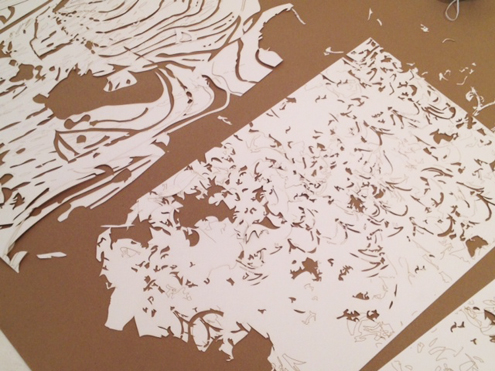 Ann Tarantino
's
Topoanalysis
opens this Thursday, March 21st at Mixed Greens. The intricate, laser-cut patterns in
Topoanalysis
will fill the windows, interrupting the colored light emanating from behind the glass.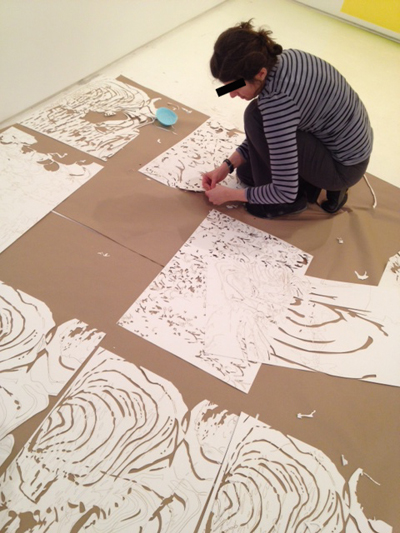 Ann inspects every minute laser cut before they are installed in our windows.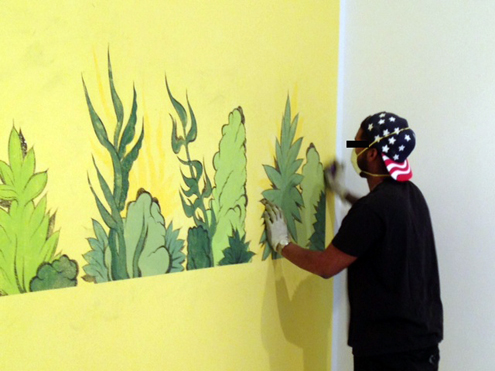 And Chuka and Rob are busy sanding the walls to prep for
Coke O'Neal
's exhibition, also opening this thursday at Mixed Greens, 6-8pm.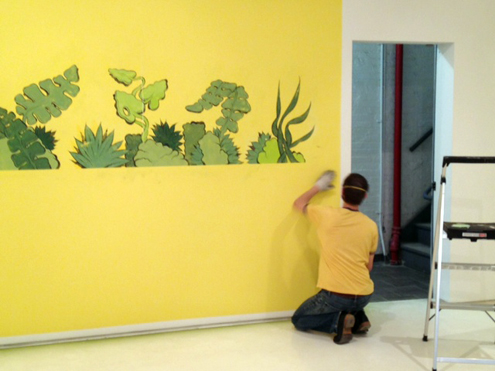 TAGS: installation / windows
COMMENTS: 0