Monday, November 29, 2010
Thanksgiving Roundup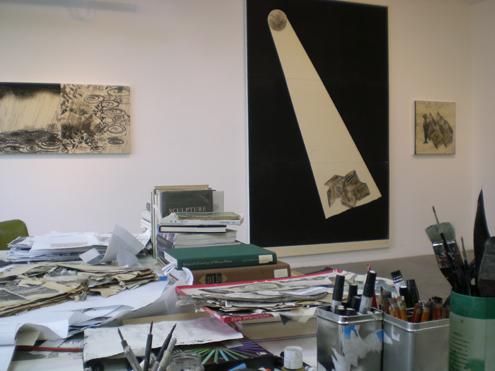 I spent a lovely Thanksgiving holiday this past week in Los Angeles where I had the opportunity to visit
Stas Orlovski's
studio (above). Orlovski's upcoming exhibition of new work opens on March 24, 2011 at Mixed Greens.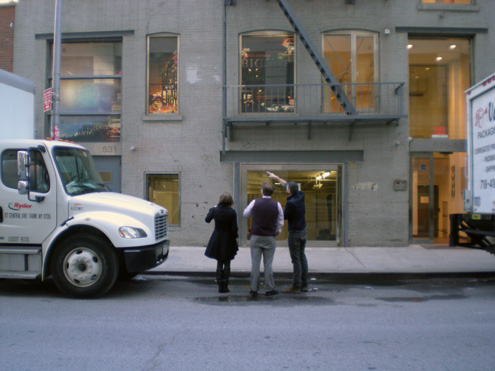 Just before I left for the holiday, Mixed Greens celebrated the opening of Alexander Reyna's window installation
LoveHateNow
. Above: Heather, Zander and Steven check out the multimedia windows from street level on a freezing day.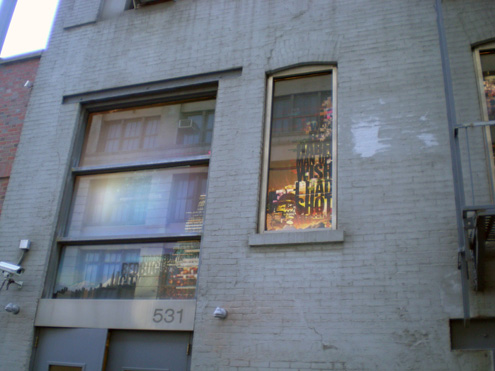 Here's a closer look at the Duratrans and video-projection. It's best viewed from street level between the hours of 3-6pm (when it's darker outside).
TAGS: mixedgreensartists / studio / windows
COMMENTS: 0