Wednesday, January 12, 2011
TUESDAY: the installation continues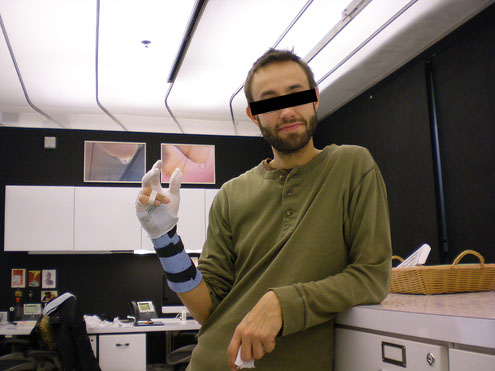 An injured
Rob Carter
has found a way to style-up his cast: with modified Mixed Greens gloves.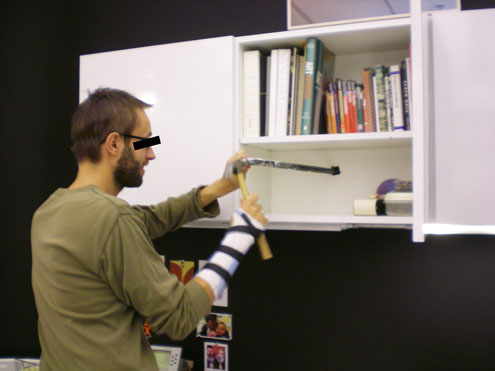 With his broken hand he hammers away, using a crowbar to break through the wall. (This proved of course to be too painful, and Courtney had to take over)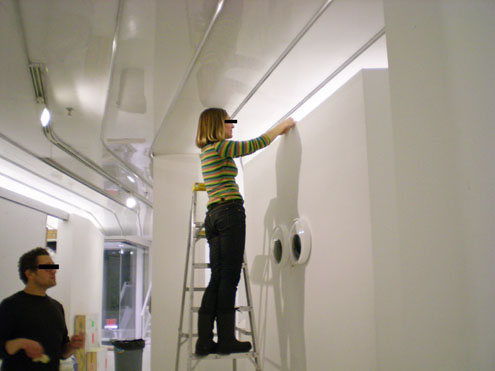 Jennifer Marman & Daniel Borins
install their wall sculpture, "Google 2.0". You can check it out in person beginning tomorrow, 6-8pm, at
Mixed Greens
.
TAGS: installation / robcarter
COMMENTS: 0