Tuesday, March 22, 2011
Stas Orlovkski's Installation underway, and news!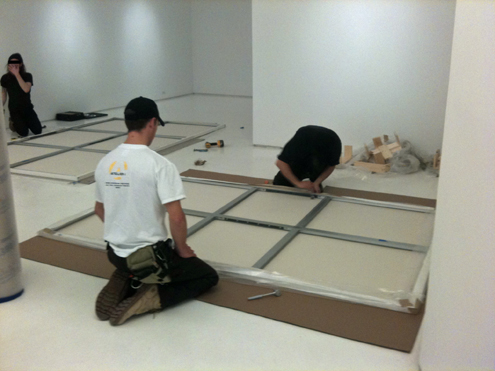 Stas Orlovski's
paintings have arrived from
Los Angeles
and they are being stretched as I type this. We're nearly ready to go--hope to see you at the opening on Thursday night. Info below.
Stas Orlovksi
House and Garden
March 24 - April 23, 2011
opening reception Thursday, March 24, 6-8pm at Mixed Greens

Which Mixed Greens artist's sister is in the news?
Coke Wisdom O'Neal's
sister Georgia, and his brother-in-law Zach Lester, are featured in
this NPR story
"Old Time Methods Yield Spring Greens All Winter"--yayyy for farming!!
TAGS: installation / news / orlovski
COMMENTS: 0