Monday, November 12, 2012
Space Invaders @ Lehman College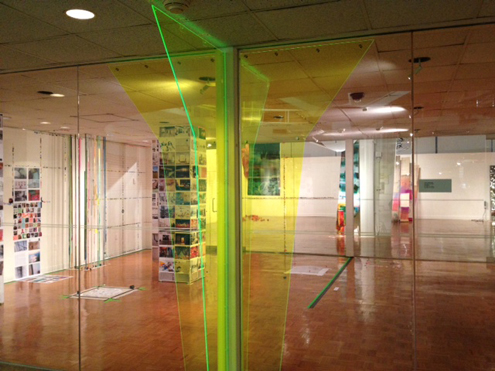 HDB and I ventured up to the Bronx last Friday to check out
Space Invaders
, guest curated by Karin Bravin at Lehman College. While a majority of the installation-based works were situated within the campus's Art Gallery space, a few others are waiting for you to stumble upon them around the college grounds. In the photo above we are looking through Carol Salmanson's Plexiglas "column",
Hercules Lite
, to the exhibition space beyond.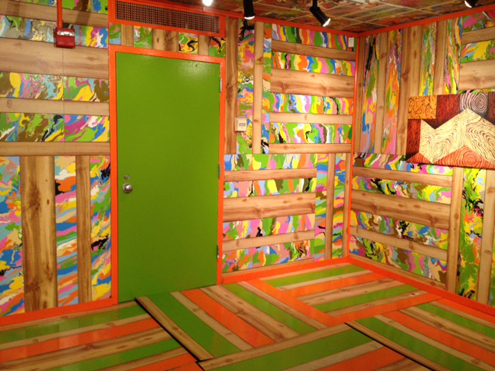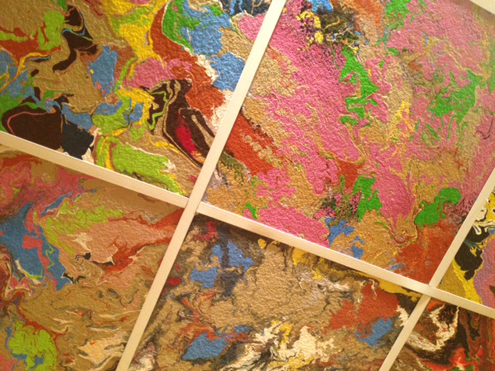 Robert Melee's
High Life
, 2005 (enamel on imitation wood panels, drop ceiling panels and fiberglass) [bottom photo is of the ceiling]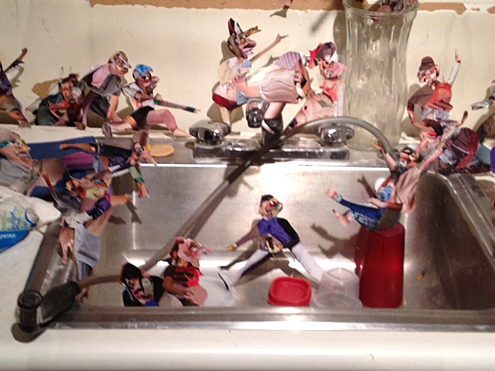 Detail shot of Halley Zien's
People
, 2011 (paper figures romping around the gallery kitchenette)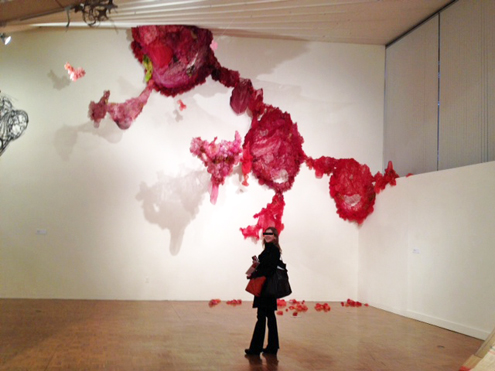 Lisa Kellner's very large fabric installation
The Seepage of Proserpine
, 2012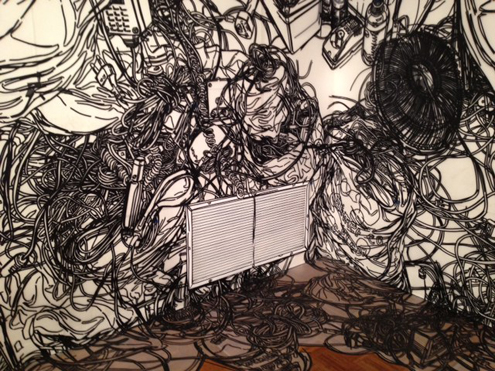 Detail from Heeseop Yoon's
Still-Life #2
, 2012 (black masking tape on Mylar)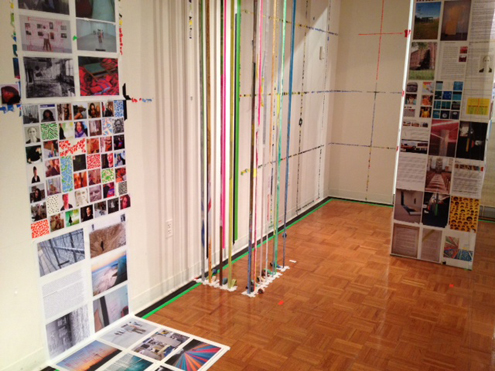 Detail from a room-sized installation by Franklin Evans.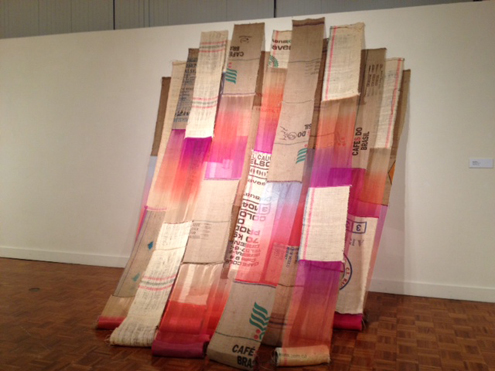 Rachel Hayes,
Burlap Falls
, 2012 (coffee bags and polyester)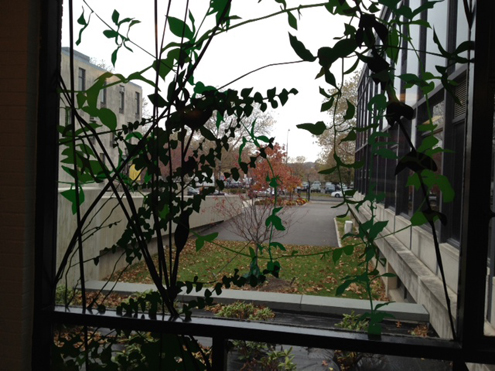 Detail of Kim Beck's vinyl decal plants interspersed throughout the space.
The show is up through January 9, 2013!
TAGS:
exhibitions
COMMENTS: 0