Tuesday, May 03, 2011
Sonya Blesofsky: Installation Continues!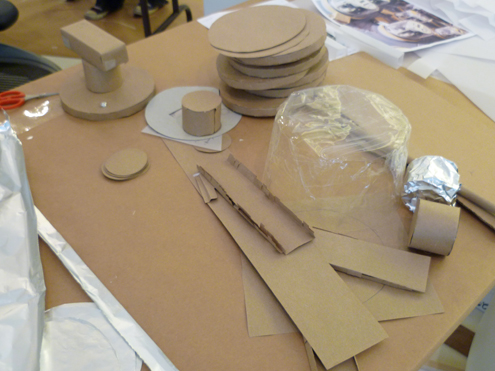 Brown paper, aluminum foil, tape, glue and plastic: Various parts for the electric meters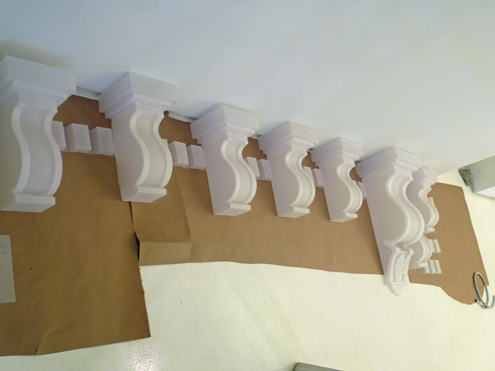 Sections of the cornice, about to be assembled and installed.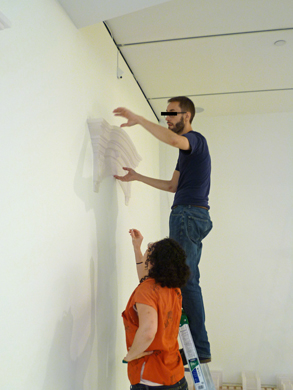 Rob and Sonya delicately hang a window pediment.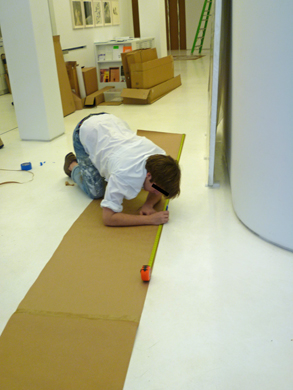 Our super-helper, Graham, makes some very accurate measurements.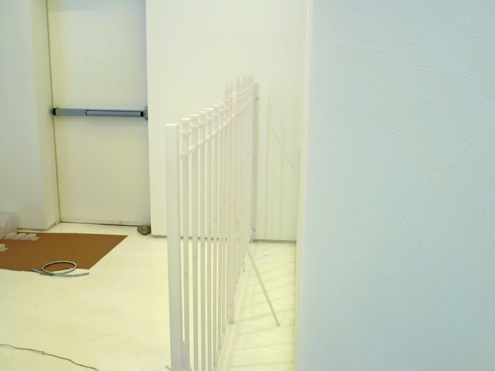 An all-vellum fence is already completed and standing.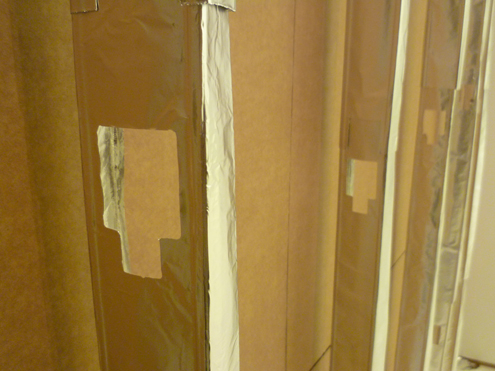 Detail shot of the "metal studs" made from aluminum foil.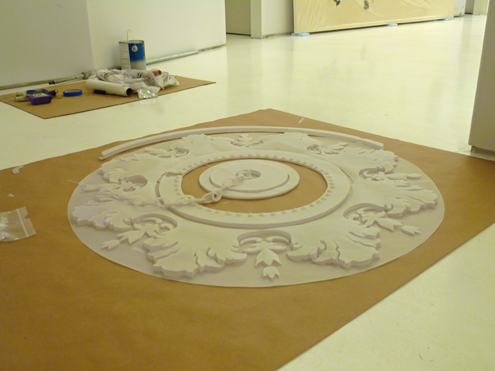 An all-vellum decorative ceiling medallion, ready to be installed on our ceiling.
Be sure to join us this coming
Thursday night, 6-8pm at Mixed Greens
, to celebrate the opening of
Sonya Blesofsky's
Tenement
!
TAGS: blesofsky / installation
COMMENTS: 0