Wednesday, June 22, 2011
SHOUT OUT!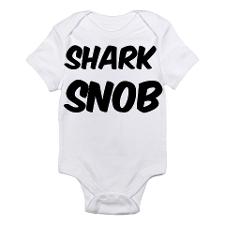 SHOUT OUT
to Joseph ("Joey"???) Lawrence for emailing
The Pit
with some improved
Shark Facts
:
"Not only can sharks not stop suddenly. They can not stop at all. To stay alive, sharks must swim continually to keep a flow of water going through their gills. They don't actually have true "gills" like other fish. By the way sharks are not considered fish either because they lack a true skeleton. Their skeleton is made up of cartilage. How do I know this? Must have studied sharks at some time in grade school."
We love shark snobs around here. Sharks are pretty cool. How do I know this? Must have watched Shark Week for 25 years.
TAGS:
sharks
COMMENTS: 0