Wednesday, June 08, 2011
Rob Carter: Artist Talk, Video Screening, Q&A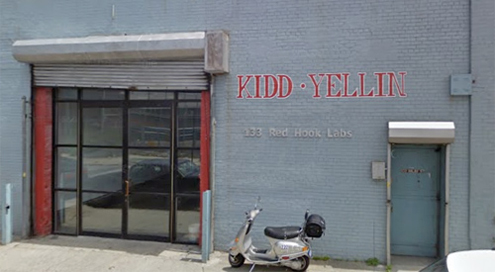 Image above: Courtesy of The L Magazine
Rob Carter
: Artist Talk, Video Screening, and Q&A
Recess
@ Kidd Yellin
133 Imlay Street
Brooklyn, New York
Tuesday, June 14 · 7:00pm - 10:00pm
Photographer and video artist,
Rob Carter
, will give an audio visual presentation of his work at the Red Hook outpost of
Recess Activities
, in collaboration with Kidd Yellin. He will discuss the evolvement of his work and screen several animations, including some new unseen projects.
Rob Carter uses stop-motion animation, time-lapse video and sound effects to spotlight political and iconic structures, especially sports stadia, skyscrapers, and churches. Cut photographic images and living plants are used to reengineer histories - morphing and recontextualizing architecture, urban development, and cultural traditions.
Rob Carter is a 2010 Artist Fellowship recipient of the New York Foundation for the Arts (NYFA)
. This presentation is co‐sponsored by Artists & Audiences Exchange, a NYFA public program, funded with leadership support from the New York State Council on the Arts (NYSCA).
TAGS:
robcarter
COMMENTS: 0