Monday, September 19, 2011
Pippin Barr's MoMA experience
Artist
Pippin Barr
has created a hilariously frustrating website/game--an interactive "visit" to Marina Abramovic's
The Artist Is Present
at a virtual version of MoMA.
Play the game here!
As Pippin states on his website, "Are games art?! This one definitely is!" I couldn't agree more.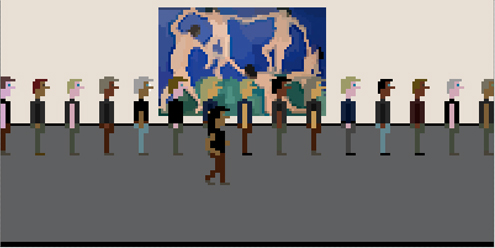 It's only 11:39am and the line is pretty long already.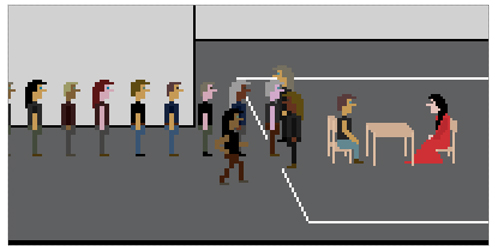 There's Marina.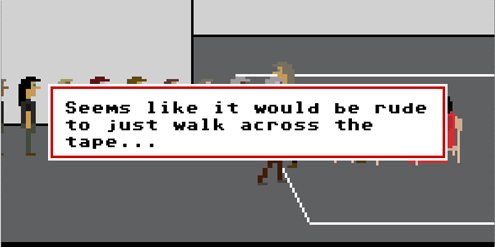 I tried to cross over the line and the guards totally yelled at me.
I'm currently at the end of the line. I plan to wait all day if I have to.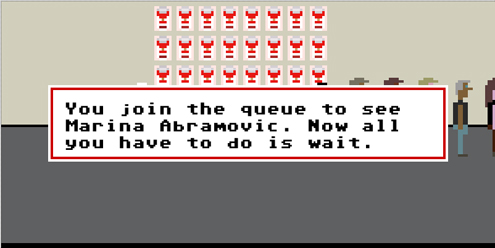 All the waiting will be worth it if my picture winds up on
that website
...
SHOUT OUT
to
Artinfo.com
for bringing this to my attention today.
TAGS:
COMMENTS: 0