Tuesday, October 23, 2012
Old ideas, New ideas
Chuka ran back from
Harris Lieberman
gallery last week and exclaimed that we all HAD to go check out a show. I didn't realize I was about to enter a House of Nausea. But it was fun nonetheless.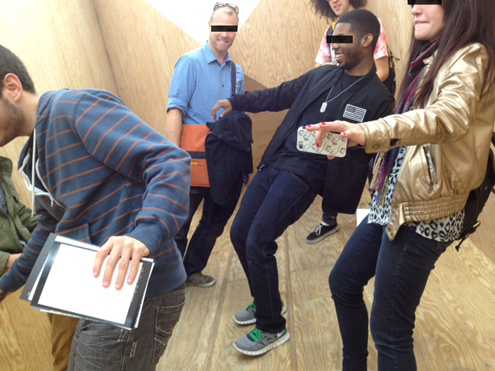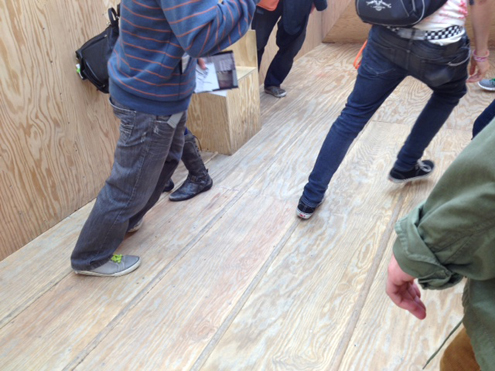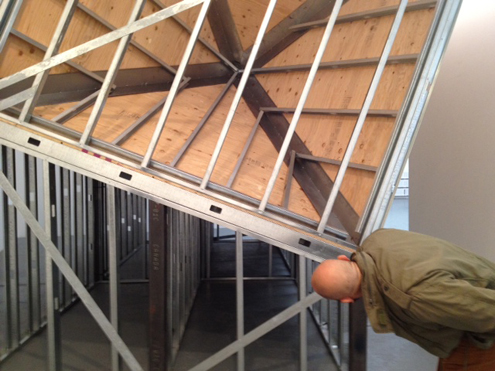 Julian Hoeber
's
DH#2
is "an interior space in which gravity appears to have been altered or suspended. As a result, visitors may experience disorientation, dizziness, nausea, and/or exhaustion."
Oy, was that right. I was outta there in about 15 seconds. But it was a completely amazing experience. And yet wait....where had I experienced this before??
OH, THAT'S RIGHT: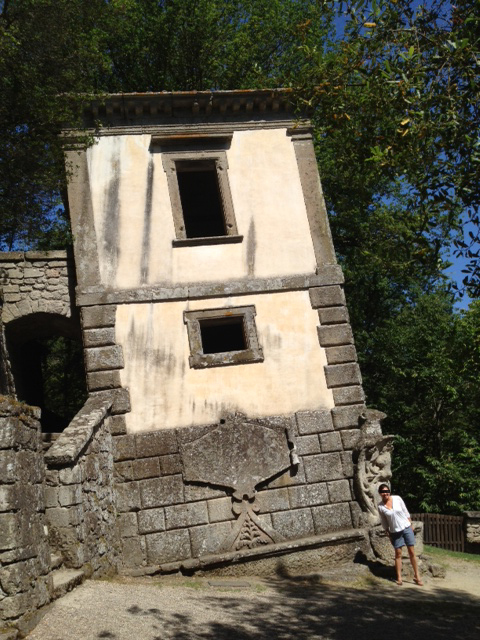 Bomarzo
,"
Park of the Monsters
", the Mannerist garden in Italy. My friend Joanne and I had an awesome (and yes nauseating experience) navigating the leaning upper floors of the leaning house. Looks like the anti-gravity thing was on the minds of artists in the 16th century.
TAGS:
exhibitions
COMMENTS: 0