Monday, June 06, 2011
Monday reading and why the High Line will change my life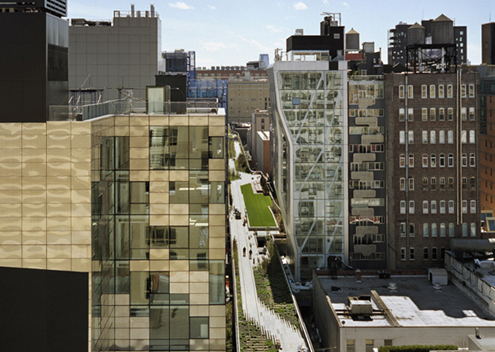 Photo above: Courtesy of the High Line. Photo by Barry Munger.
Section 2 of the High Line
opens this Wednesday, June 8th
. This will mean a change in my route to work--I'm going to try a daily nature-filled walk from 14th to 26th. What a treat!
In other reading:
Is
Jerry Saltz
embarrassed to be an American
?
Sharon Butler coins the terms
"The New Casualists"
over at the
Brooklyn Rail
.
Tyler Green
talks about the
MET increasing their suggested ticket price
. (But his childhood visit to the MET story makes it a worthy-read)
Justin Timberlake on golfing
. Yes, you read that correctly. Not quite on the topic of art, and yet very much about an artist clearing his mind.
A 4 year old
is exhibiting at Agora Gallery in Chelsea. Good thing? Bad thing?
TAGS:
COMMENTS: 0