Tuesday, December 07, 2010
Miami: The Rundown (Basel & Rubell Collection)
BASEL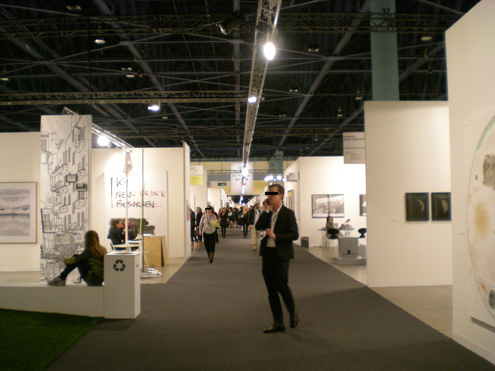 Welcome to Basel! Pristine as ever.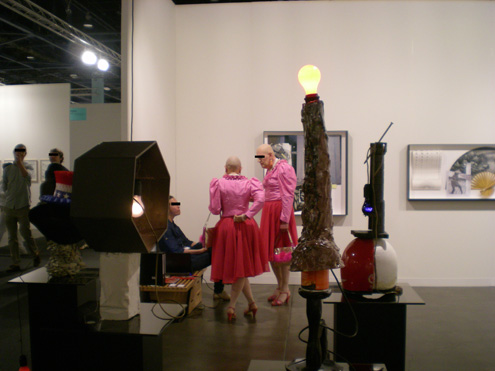 It wouldn't be Art Basel Miami without
Eva and Adele
!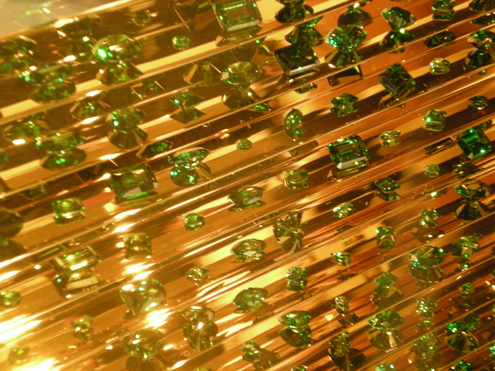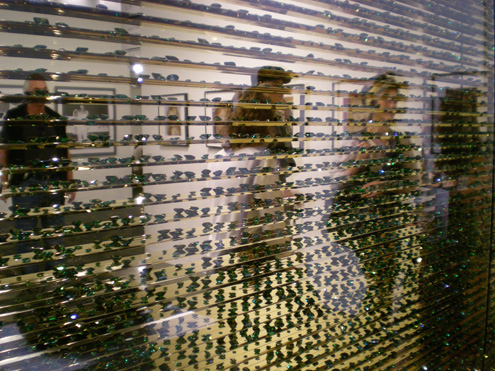 Or some
Damien Hirst
(above: "Isolation," 2009/2010, gold plated, glass and cubic zirconia; at White Cube's booth)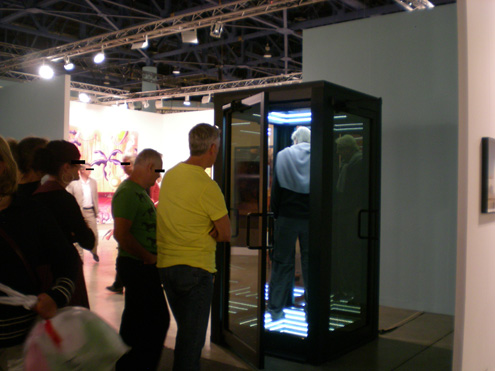 Or some participatory installations.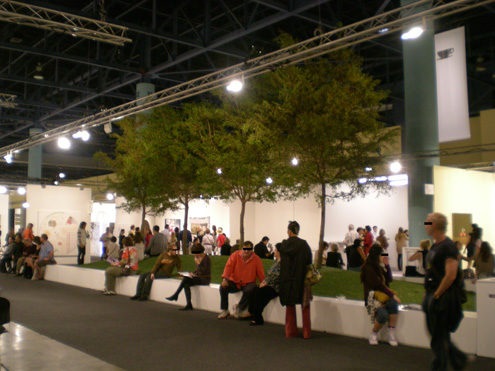 Basel had its fair share of pleasing encounters this year, such as this "park" area in the middle of the convention center...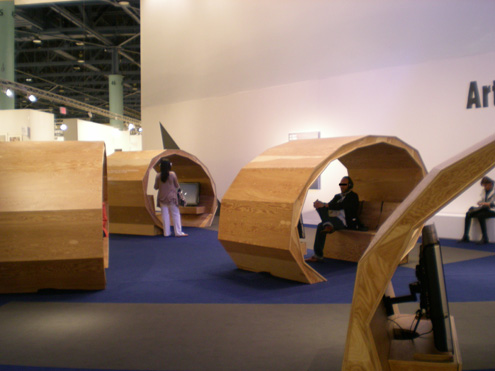 ...and this Art|Video section, with a cluster of individual "viewing booths"...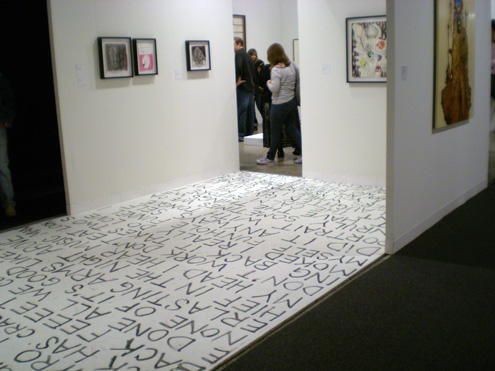 ...Or artistic flooring (at James Cohan's booth)...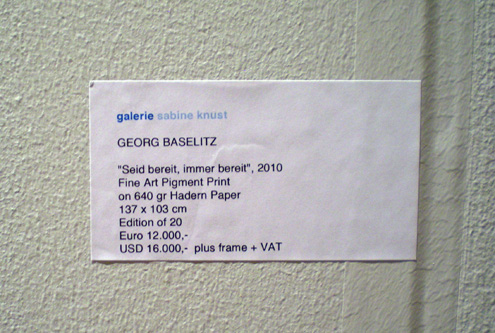 ...Ooohh, and wall labels with prices!!!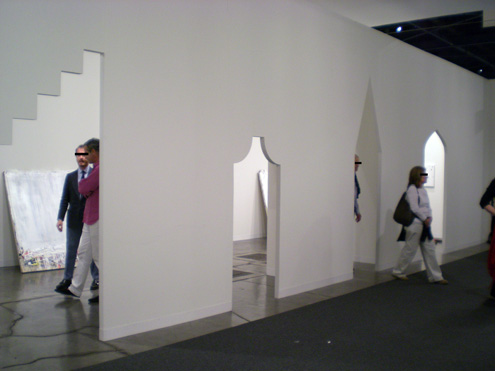 ...And then there was this incredible booth (Galleria Franco Noero, Torino) (above).
RUBELL COLLECTION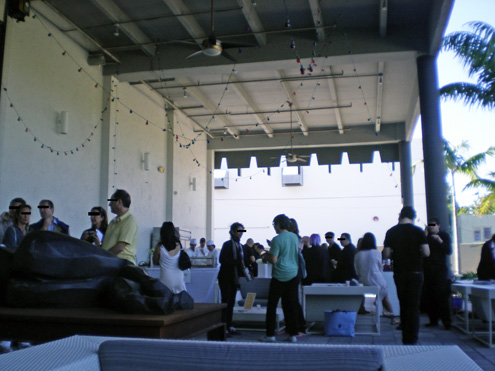 There were two things I liked very much about the Rubell Collection this year: 1.
Matthew Day Jackson
everywhere, and 2. the
Nobu boxed lunches
(above: that's the happy crowed hovering around the sushi station and the Illy coffee bar). It was a truly Miami afternoon.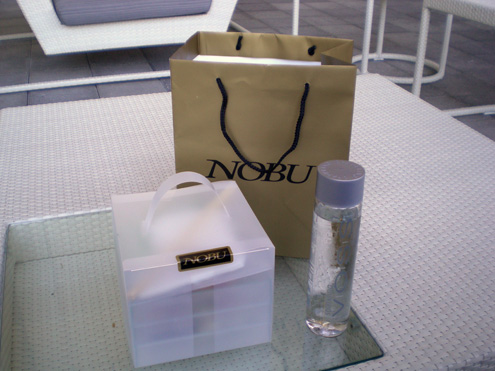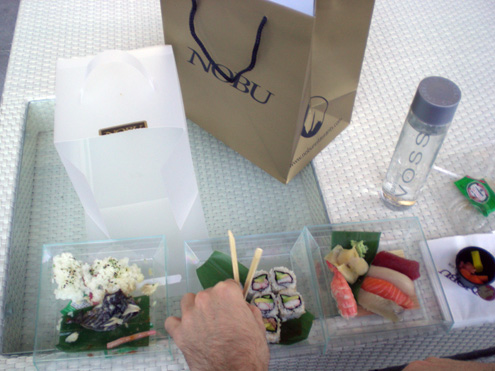 Talk about a nice package.
TAGS: artfairs / miami
COMMENTS: 0