Tuesday, August 02, 2011
Mass MoCA field trip!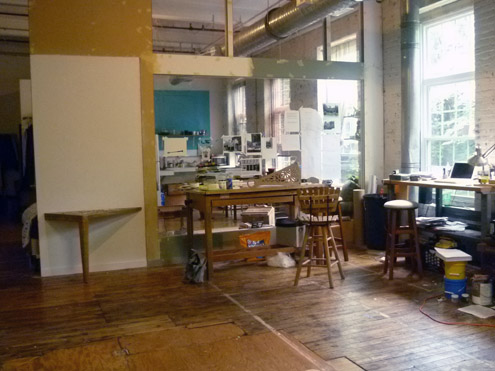 Heather and Courtney were busy, busy last week with road trips, one of which was up to North Adams, MA. First stop: Kim Faler's studio (above).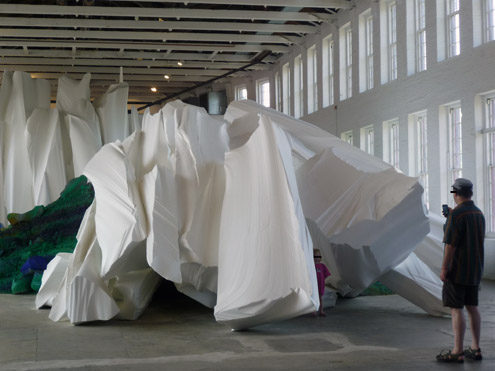 Next stop:
Mass MoCA
.
Katharina Grosse
's
One Floor Up More Highly
. After some super long, strained stares, HDB & CS determined that the enormous "icebergs" were in fact made from huge blocks of styrofoam shaved into shape. coooool.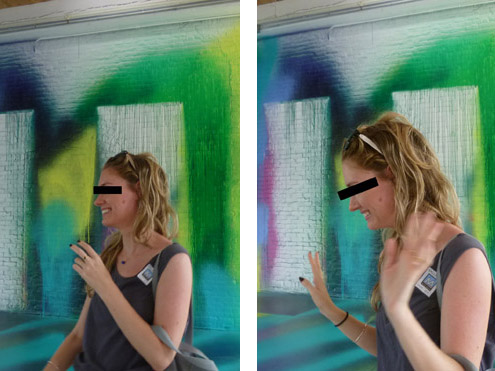 Dizzy. With. Color. Oy. Read about it
here
.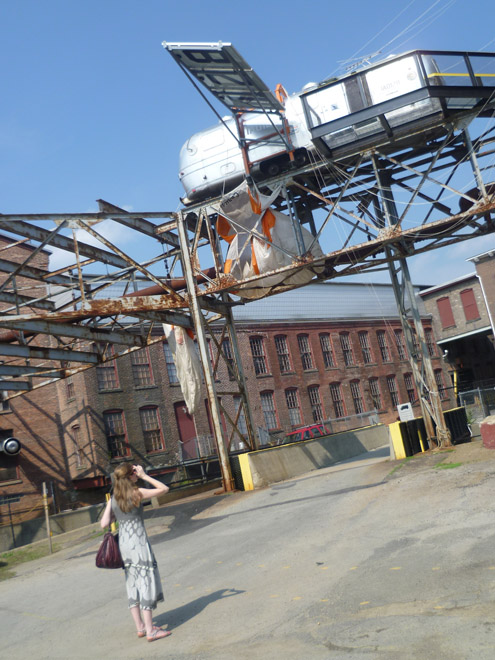 On approach to
Michael Oatman
's
All Utopias Fell
.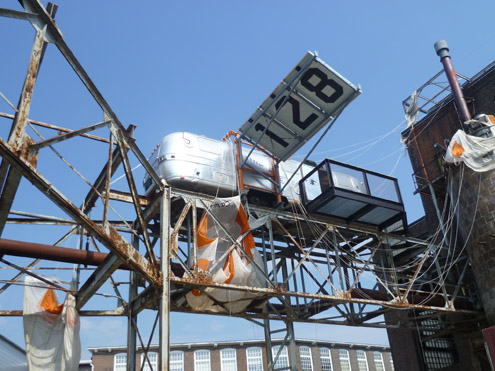 "How did that Airstream get up there?"
"Do you think we're supposed to go inside it?"
"There's no way any human can go inside that. Isn't it balanced on that rig?"
"Yeah, there's no way you're supposed to go inside it."
You're supposed to go inside it.
You will be so thankful that you did.
*continue walking to the brick building (tower), and climb the metal stairs (yes, past the giant boilers, up up up, out across the walkway and through the open door)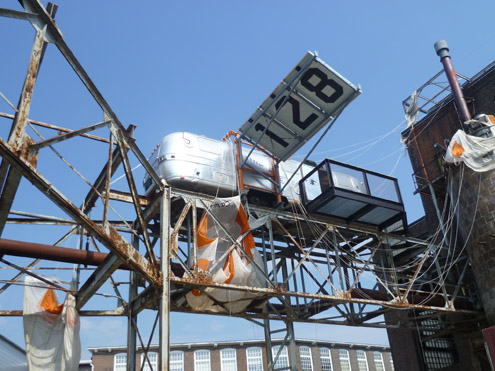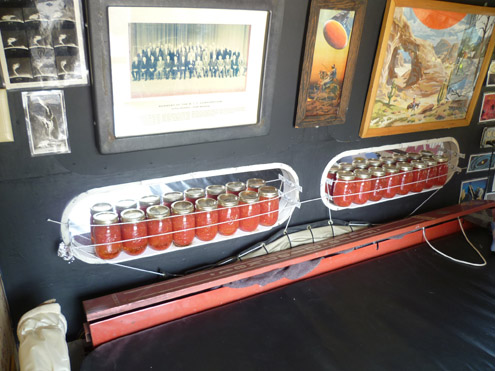 Inside you find a living time capsule of a journeyer, a space adventurer, a lone sole who apparently lived inside the flying trailer for a very long time. Canned tomatoes served as sustenance.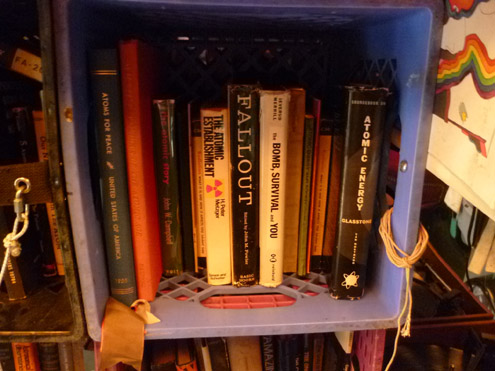 The sense of a moment frozen in time is well documented through bookshelves stocked with pre-1976 publications, and 70's Playboys on the wall of the bathroom.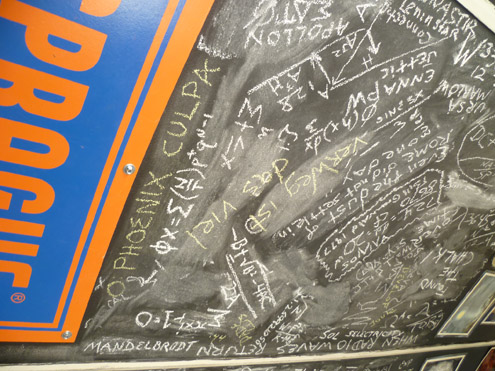 A space/time-traveler's scribbled equations on a chalkboard ceiling. Read more about
Matthew Oatman
's incredible sculptural installation
here
.
TAGS:
trips
COMMENTS: 0