Thursday, September 16, 2010
Mark Mulroney -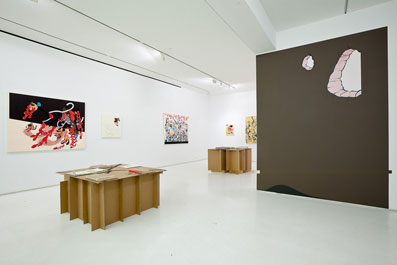 Happy Thursday (it's almost Friday!) from The Pit! So, along with the launch of the new Mixed Greens website, we also have a new and amazing fall intern, Anna (ME!) AND a new exhibition by the wonderful
Mark Mulroney
.
"Really Creative Pictures"
opened last week and if you haven't stopped by to see the show, you definitely need to check it out before it closes on October 9th.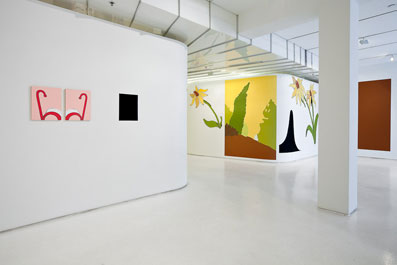 "Really Creative Pictures"
features paintings, a multi-part mural, and
eleven
sketchbooks. These books are very important to Mark's artistic process and being able to flip through them provides insight into the artist's mind and creative vision that is often never seen. The sketchbooks were a hit last week at the opening....so many people were hovered around them I had to make sure no one spilled their beer on them or tried to sneak one out! They really add a lot to the show, but don't take my word for it....come see for yourself!
TAGS:
COMMENTS: 0