Thursday, January 24, 2013
Kim Beck on view at Boston University, opening tonight!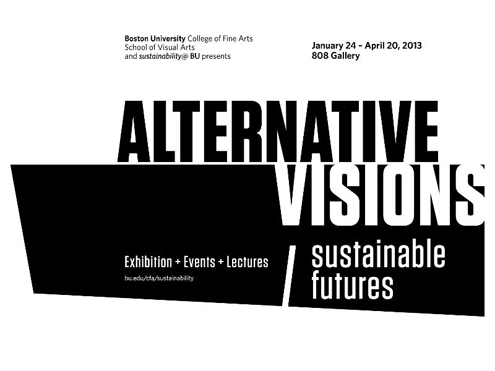 For those of you in the Boston area, be sure to check out
Kim Beck
's work in:
ALTERNATIVE VISIONS / SUSTAINABLE FUTURES
bu.edu/cfa/sustainability
January 24 - April 20, 2013
Opening Reception: Thursday, January 24, 5:30-8pm
The Boston University School of Visual Arts and sustainability@BU present a cross-disciplinary collaborative project that responds to current environmental issues and investigates the potential to affect change through critical dialogue and innovative practices.
This multifaceted project is centered upon a large-scale exhibition held in Boston University's 808 Gallery. The 808 space will serve as a hub for a wide variety of programming, including lectures, demonstrations, and workshops on beekeeping and foraging, student-driven educational forums, and community outreach.
Participating artists include:Kim Beck, Center for PostNatural History, Futurefarmers, Mary Mattingly, Jaimes Mayhew, Maria Molteni/Colette Aliman, Plotform, and Marina Zurkow.
More information
617.353.3371 | 808 gallery 855 Commonwealth Ave Boston, MA 02215
TAGS: beck / exhibitions
COMMENTS: 0