Tuesday, July 30, 2013
Karen Finley's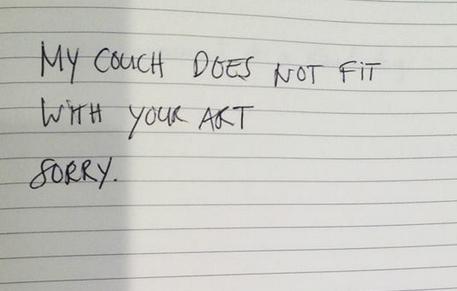 Freight+Volume current group show, The Decline And Fall Of The Art World, Part 1: The One-Percenters, is interactive and makes a point of relieving issues with today's art world. Karen Finley's piece "The Complaint Booth" allows visitors to share their personal complaints with the art world. Though the responses varied some trending complaints were...
-- art not being accessible for everyone
-- interactive art is very relevant yet very rare.
-- art being exhibited only because it is "art", loss of craft and integrity.
To add to the debates and complaints, the show is up until August 17th just two streets away from us.
**And if you too are frustrated by the lack of interactive art around come to
Murmurs & Incantations
an immersive theater piece Mixed Greens is hosting August 21st and 22nd!
TAGS:
COMMENTS: 0