Tuesday, November 27, 2012
It's that time again (prepping for Miami)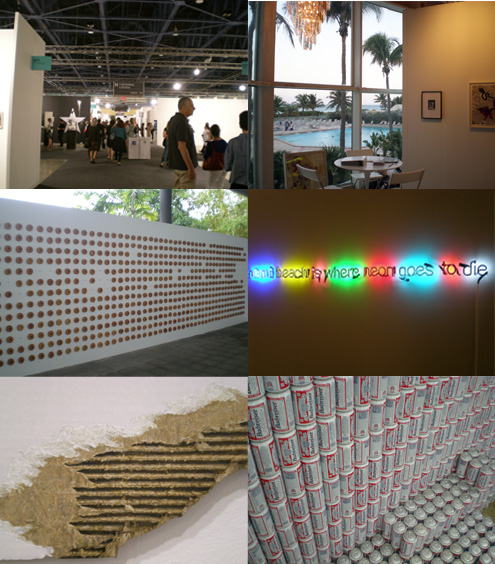 I googled "prepping for Miami" and was ASTOUNDED that this lovely assemblage from a
2010 posting on The Pit
came up 1st in the Google image search. LOVE.
We are nearly there, folks. It's almost Miami Art Fair week. For some of you, I imagine this prep time involves juice cleansing, spray tanning and stock liquidating. For the rest of us, it involves reading. And for everyone, some serious list-making.
Mixed Greens
is presenting new work by
Mark Mulroney
in our booth at
PULSE (booth D-201)
. I'm still waiting for both Art Fag City and Boyd Level to put out their super handy Miami maps/lists. In the meantime, be sure to add the PULSE Art Fair (@ the Ice Palace) to your list of "must sees". We hope to see you there!
WHAT I'M READING UP ON:
Jerry Saltz ordering a faux Richter
@ NYMAG
. How much you wanna bet some sort of station will be set up on Collins where you can order your own...
The Art Loss Register
. Do you think ALR will have some sort of booth at Basel? to advertise it's services?
Bob Dylan's latest show at Gagosian
(Capital New York)
. But "this time, without the controversy." So the controversy will be no controversy? Intriguing.
That Art Fair on the Yacht:
SeaFair.
SeaSick.
ArtFagCity
keeps us on top of
What Adam Lindemann is doing
in Miami this year. Because this year
(unlike last year)
he's probably going. For reals.
TAGS: artfairs / miami
COMMENTS: 0