Wednesday, October 13, 2010
Install!!!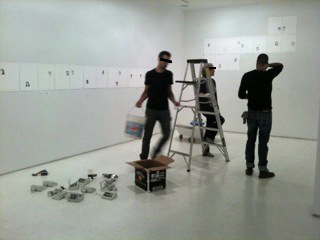 We're winding down our last day of installing our two solo exhibitions opening tomorrow. Here's a shot of what's currently happening in the back gallery--Lawrence, Mary and Steven (fresh off the plane from Berlin) are working on lighting and touch-ups. We hope to see you all tomorrow night to celebrate the opening of
Among Friends and Enemies
and the
"Close" Portfolio
@ Mixed Greens.
TAGS:
COMMENTS: 0