Wednesday, August 03, 2011
IS IT ART?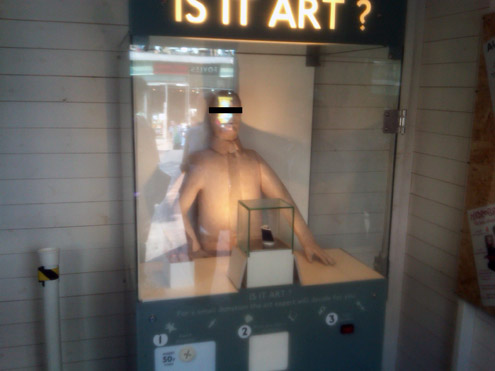 Encountered on the streets of London! Is it art?? Apparently you put your objet d'art in the little plastic cube and the robotic man tells you if it is
art or not
. It's like a cross between the fortune-telling machine in Tom Hanks'
Big
and Jerry Saltz. LOVE IT.
Shout Out
to Benjamin for sending this pic our way.
TAGS:
shoutout
COMMENTS: 0