Tuesday, November 01, 2011
From VIP to Diapers.com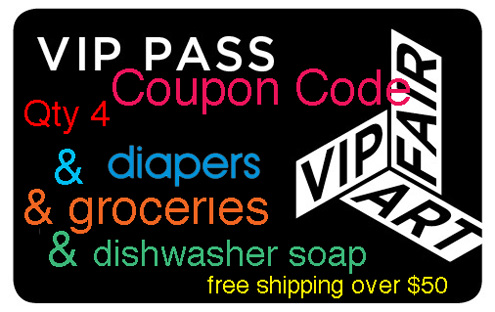 It's no secret that the
VIP Art Fair
had its fair share of technical difficulties the first time around. And that is exactly what they plan to remedy in this 2nd installment set to launch February 2012. And to prove just how tech savvy they are, they've
named Lisa Kennedy the CEO of VIP
(thank you
Artinfo
for the story). Lisa Kennedy was previously the Executive Vice President of
Quidsi, Inc
., best known for massive online retailers Soap.com, Diapers.com, Yoyo.com, Wag.com, and BeautyBar.com.
How exactly this will work to
VIP
's benefit remains to be seen. Will a previous internet retailer be able to remedy the technical problems that
VIP
will potentially face again? (Since when do Vice Presidents fix bandwidth issues), and what does this mean for the
very important-ness
of the "VIP" Fair? This is not an online venture in which huge quantities are being pushed...in fact, I'd guess that the majority of works on the site are unique. Where does big-box consulting come into play here?
This might be a very important step forward, however, in thinking about art and online commerce. There's simply no reason that art cannot be sold online with the same efficiency and success that other business models have witnessed. If
VIP
can succeed in this upcoming round, then they might really be onto something.
TAGS:
news
COMMENTS: 0