Friday, October 29, 2010
Friday is Fun Day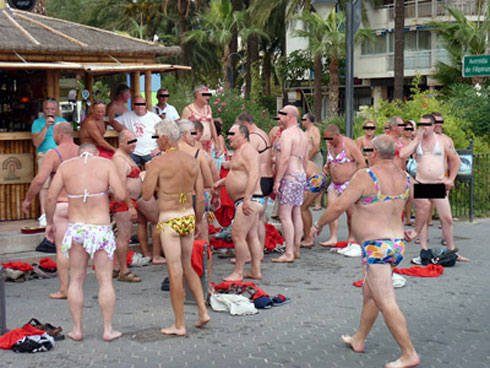 This
FUN DAY
photo was sent it to us by world-traveler,
Rob Carter
. Rob did want to make clear that he was not participating in the above "event", but was merely an observer. I felt it fitting to post today since most of the outfits above look a lot like the costumes that
Ricky's
is selling for Halloween.
Fun Day reading list:
Maybe
not such a good idea
to have a wedding ceremony in a language that you don't understand. Same rule applies for tattoos.
Wynnnnnnnnn
.
Exorcism kit
at auction?
Another
SHOUT OUT
to
Coke O'Neal
for his
exciting news
about the 25 for 25 AOL Grant!
TAGS: fridayfunday / mixedgreensartists / robcarter
COMMENTS: 0