Friday, September 24, 2010
Friday is Fun Day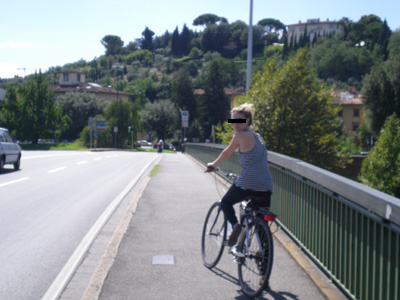 Today is the first day of fall, and that means that Fridays are officially FUN DAYS again. Below you'll find some good reading links that will get you thinking about the art market. Above you'll find a wonky photo of Courtney in Florence that will leave you questioning her bike riding skills.
Pay for your art promptly
. (someone had to say it)
The future of NADA
(and perhaps the future direction for most of the biggie satellite fairs?)
Ooh we love a
Positive Outlook
.
TAGS:
COMMENTS: 1
TGIF!

COURTNEY STRIMPLE / 11:28AM / 09-24-10