Friday, October 08, 2010
Friday is FUN DAY
This is bit of a summer flashback AND procrastination entry (ooh, fridays)...here's a nice photo from an MG adventure--we found that tax line to be pretty funny: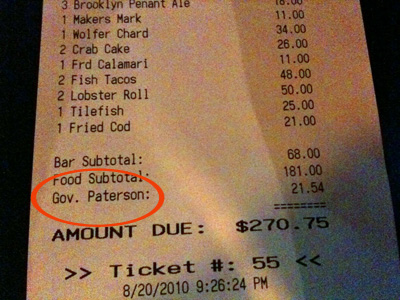 And in Friday Fun Day reading, I got very excited when I stumbled upon
Gallery Girl's
"Off the Record"
posting. Trouble is, I don't find it nearly as funny or well-worth my 5 minutes of procrastination as the
Gossip Girl Recap
over at NYMag. I don't even watch Gossip Girl and still I find that little ditty of a weekly recap totally compelling.
In other procrastination news:
Koons. Nudity. Cicciolina.
showing now.
TGIF.
TAGS:
COMMENTS: 0