Friday, September 09, 2011
Friday Fun Day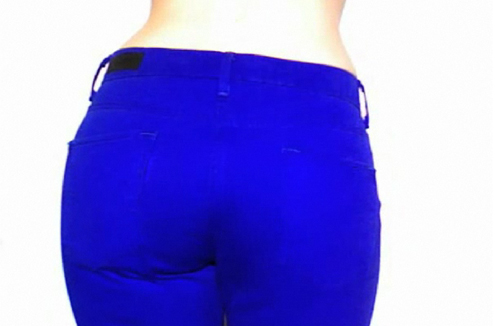 Above: still from
Breanne Trammell
's
Yves Klein Blue Jeans
, 2010
ArtBusiness.com
either has a
verrrry dry sense of humor
, or is more aligned with easy business than the business of art. "They say crime doesn't pay? Well, crime is OK on eBay"--YOWSAHS.
Williamsburg is dead? (An
interesting breakdown
of the Brooklyn neighborhoods, re: the art scene.)
Adam Lindemann
uses the
Whitney's
move downtown as a chance to
retell the history of Tom Krens
. An oldie, but a goodie.
And lastly, since this week is dedicated to reflecting on
September 11th
and the ripple effects of that day, this
NYTimes article
was a particularly interesting window into the designers whose
Fashion Week
presentations were affected that season.
TAGS: fridayfunday / news
COMMENTS: 0