Friday, July 29, 2011
Friday Fun Day!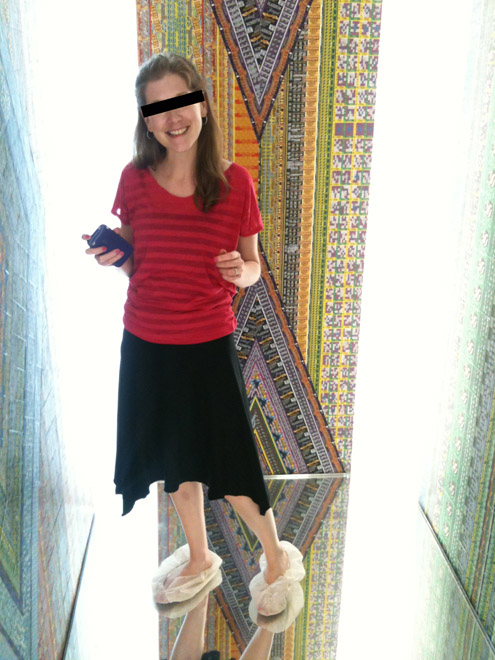 Heather and Chuka ventured off to Wassaic today. Little did they know that Heather would be magically transported to a mirror-world with hospital shoe-covers. (She's actually inside the "Infinity Box" - by
Ghost of a Dream
@
Wassaic Mill
) Read more about the
Wassaic Project
here
.
Where in the world is Wassaic, you ask? Find out
here
.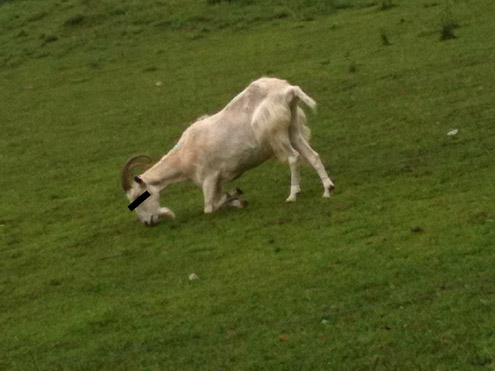 Wassaic also has goats.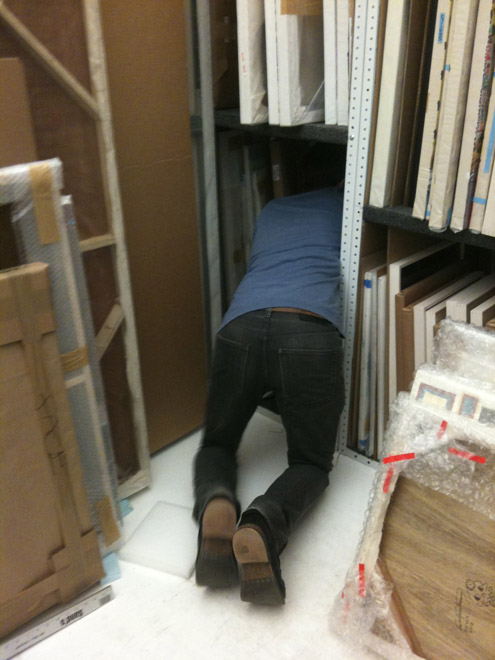 And last but not least, another shot of Rob's backside as he digs through the racks during inventory-day. Because
Friday is FUN DAY
.
DON'T FORGET:
SHARK WEEK
BEGINS THIS SUNDAY!
TAGS: fridayfunday / robcarter
COMMENTS: 0