Monday, October 07, 2013
Deinstalling Sonya Blesofsky's Renovation
Everything inevitably comes to an end, Sonya's most recent show
Renovations
being no exception. Rob is currently patching away the walls and columns while Sonya is taking down the paper sculptures.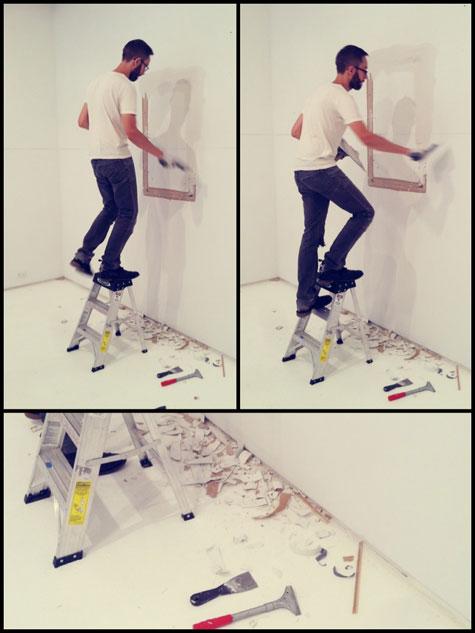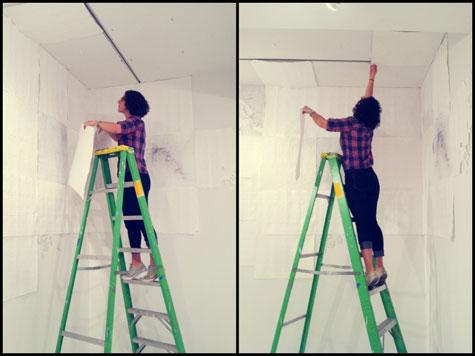 If you haven't seen the show (shame on you), make sure to read the fantastic review of the show written by Darren Jones. You can read the article
here
.
Meanwhile, we have received Conor Backman's new work today morning! Stay tuned for more photos of our staff and the artist installing tomorrow!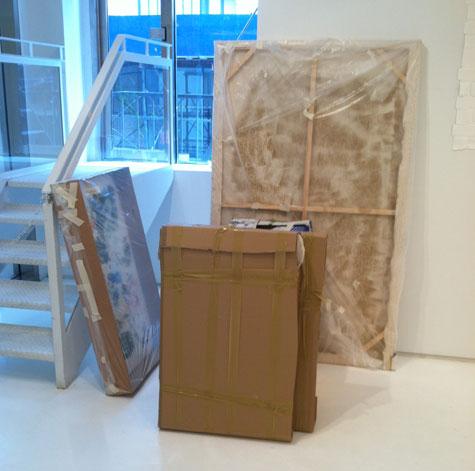 TAGS: blesofsky / deinstall / renovation / rob
COMMENTS: 0