Monday, April 28, 2014
Bid for the 10th Annual BAM Art Auction!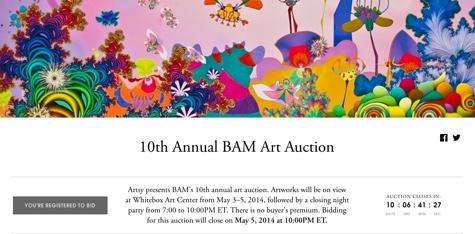 Have you bid yet? It's probably smarter to bid more towards the ending of the auction, but do not forget to bid!! This year Joan Linder and Coke Wisdom O'Neal donated works. Anyone can bid with an Artsy account. Click here to go to the official website.
TAGS: artsy / auction / bam / joanlinder / oneal
COMMENTS: 0