Friday, September 09, 2011
Bee-A-Nah-Leh (Part 2)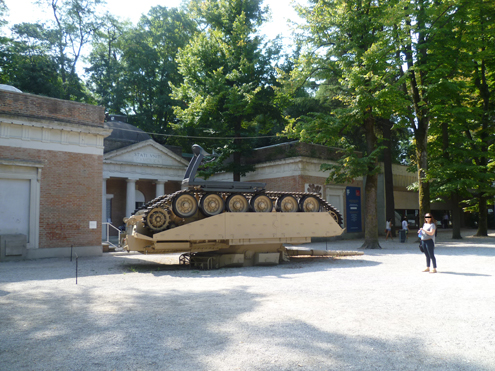 Was I horrified by the tank? No. Was I upset to be an American? No. Did it ring a little true? Sadly, yes. The United States pavilion was exactly what I expected it to be: a one-liner. But I found the
Allora & Calzadilla
exhibition
Gloria
to be as satisfying as any good one liner. While
Jerry Saltz
found it to be an
"infernal" representation
of America, I found the truth here to be somewhat practical. The catalog describes "Glory" as referencing "military, religious, Olympic, economic, and cultural grandeur", and of course here "Glory" herself is lying in a tanning bed.
When you think about the fact that Italy is a country whose Renaissance landmarks were recently overshadowed by cast members of
The Jersey Shore
, it's not that much of a stretch to assume their vision of Americans is one of a people who would conveniently fit a gothic pipe organ with an ATM machine. For me the installation,
Algorithm
, got it exactly right. Some pics below.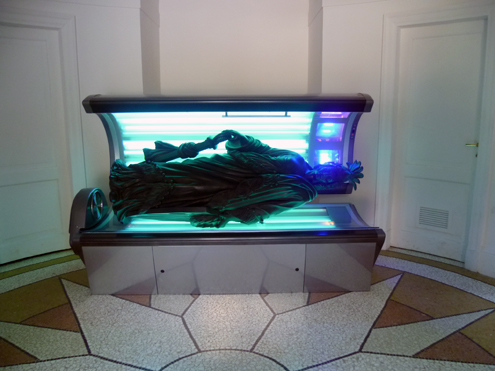 above:
Freedom Lying on a Sunbed
, Allora & Calzadilla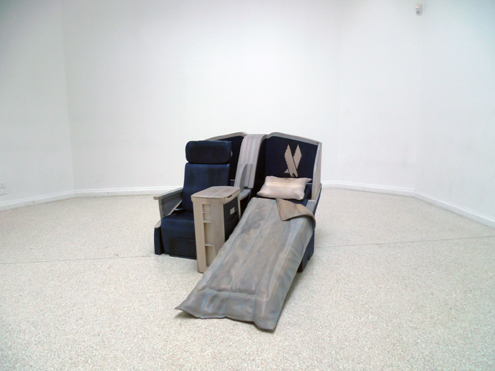 above:
Body in Flight (American)
, Allora & Calzadilla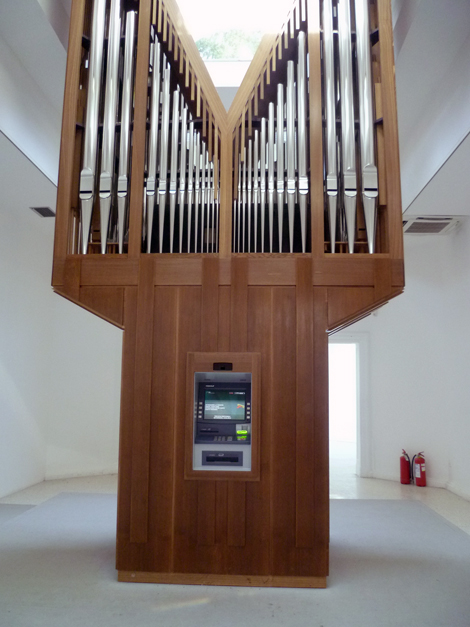 above:
Algorithm
, Allora & Calzadilla, 2011
TAGS:
COMMENTS: 0