Wednesday, September 07, 2011
Bee-A-Nah-Leh (Part 1)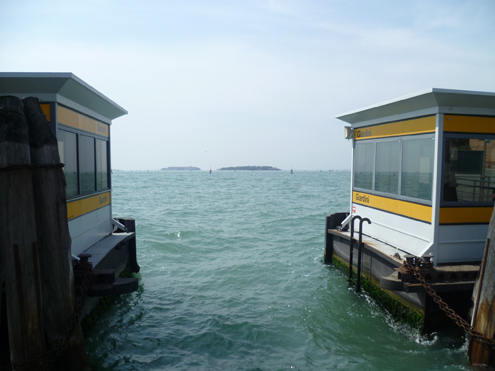 Ciao tutti! Sono tornata! Finalllllly, a little rundown on my Venice visit. I'm posting today with some photos, primarily focused on the main pavilion.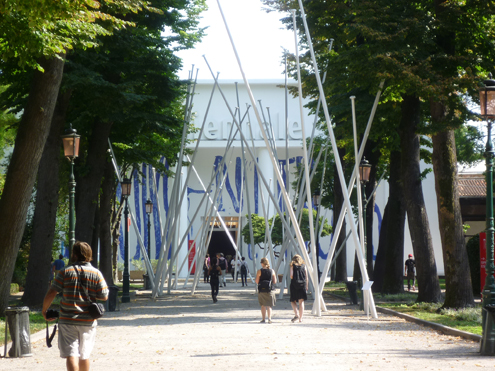 The approach.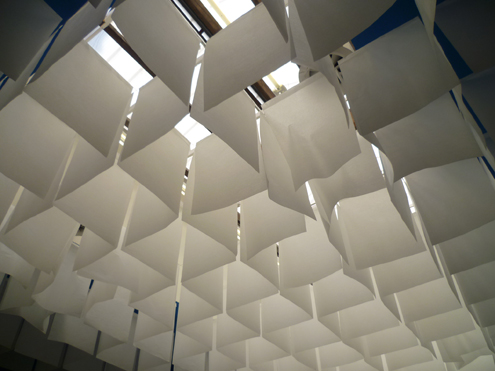 First room--ceiling installation and series of drawings installation, and (see below)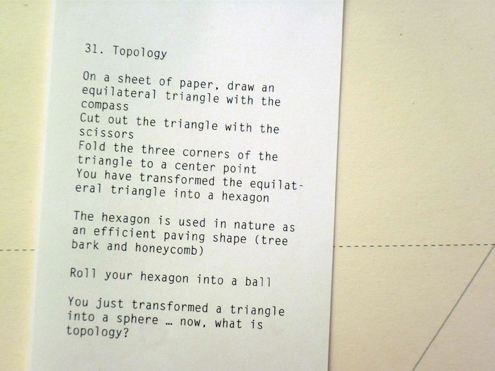 A detail from
Nicolás Paris
'
Classroom: Partial exercises
installation.
The second room had an enjoyable installation by
Gianni Colombo
:
Spazio elastico
, a dark room with a glowing grid of elastic bands, which you were to move through in space. Felt a bit like Tron. Too dark for a picture though.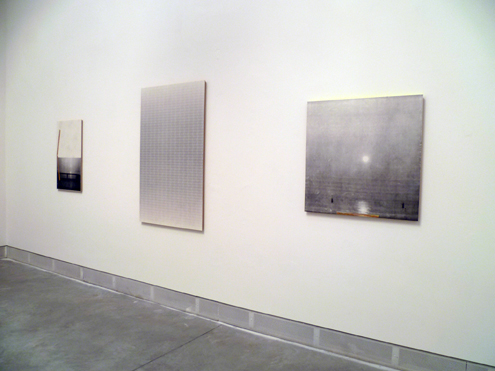 Next up was my favorite room--
R.H. Quaytman
's
I Modi, Chapter 22
. Courtesy the artist and Miguel Abreru Gallery, NYC.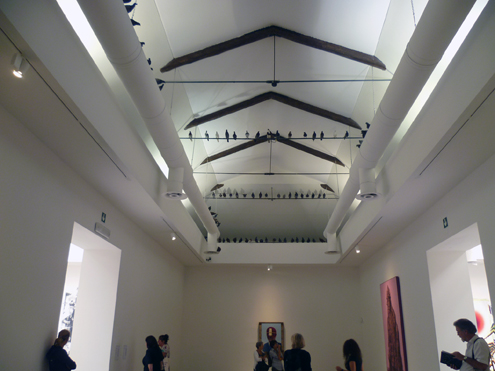 In the second or third room I looked up, horrified, and started to back-step slowly out of the door, thinking a pigeon attack was brewing. But, upon closer inspection...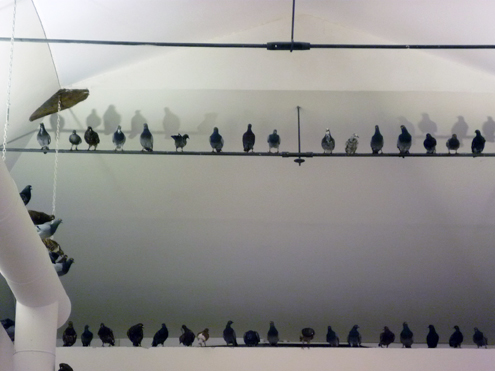 ...these taxidermied birds (scattered throughout every room of the pavilion), were intentionally placed. Unfortunately I didn't catch the name of the author of this work.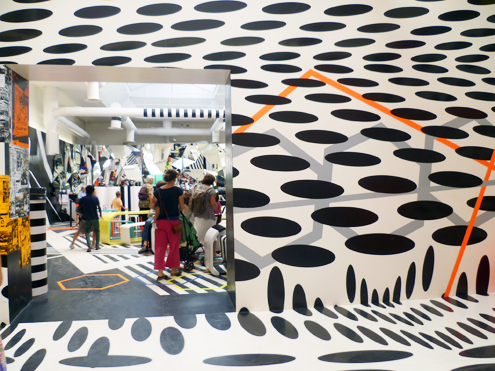 I simply had to share this shot of the Cafe. It was, well, dizzying. Only in Venice.
Stay tuned for Part 2--USA, France, Germany, and other individual pavilions!
TAGS:
trips
COMMENTS: 0