Tuesday, September 10, 2013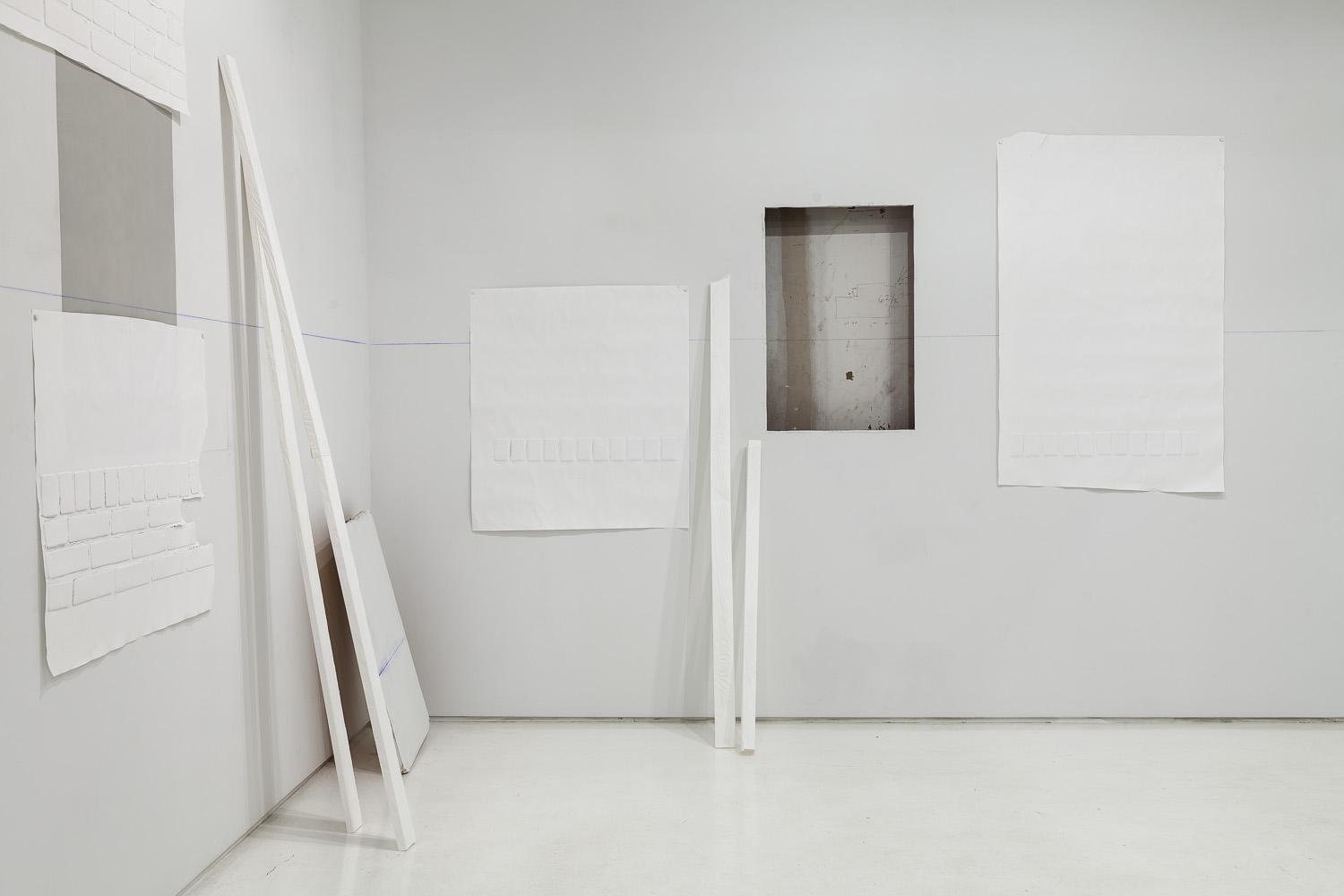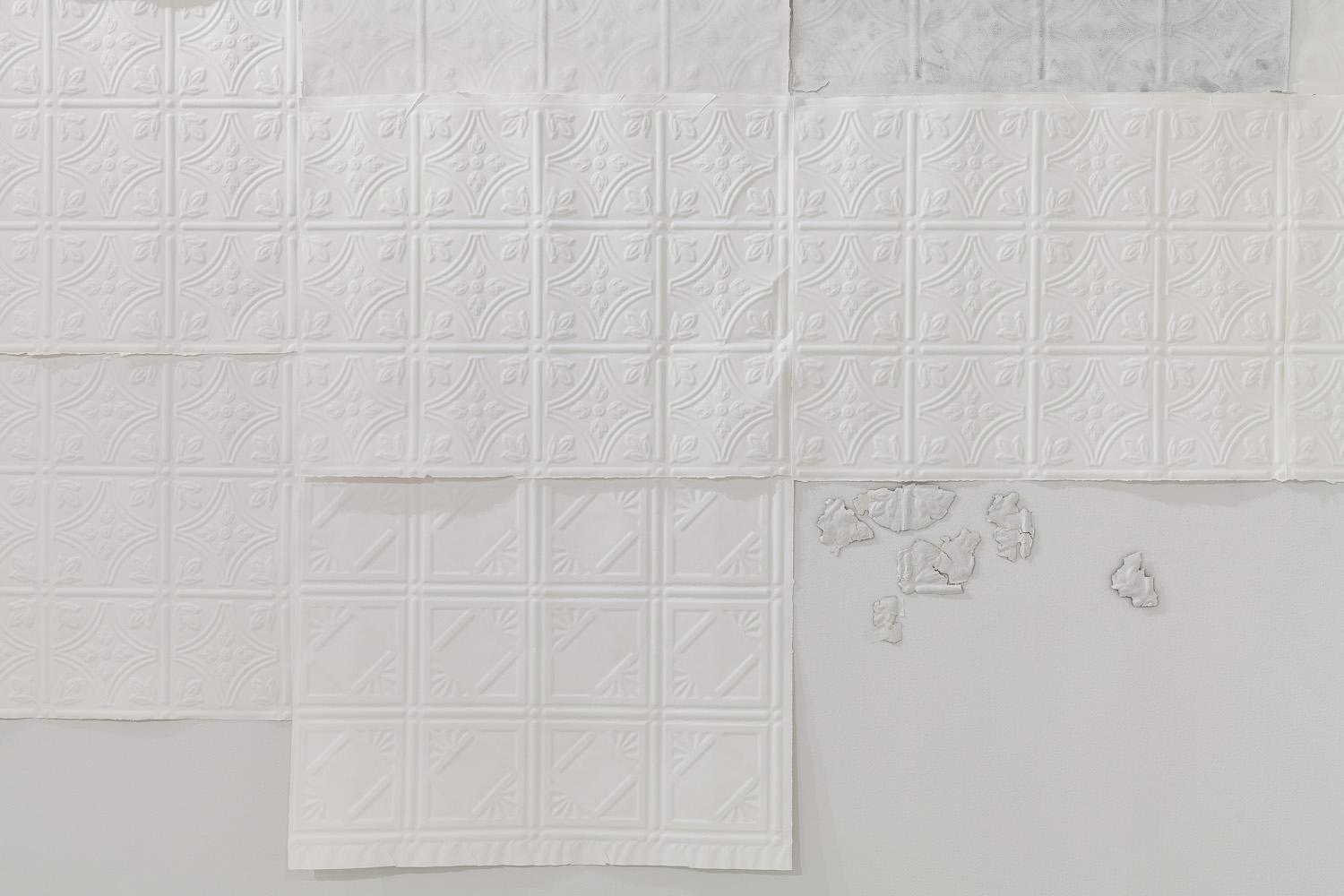 SONYA BLESOFSKY
RENOVATION
SEPTEMBER 5 – OCTOBER 5, 2013
OPENING RECEPTION: THURSDAY, SEPTEMBER 12, 6-8PM
Join us this
Thursday, September 12th
, for the opening of
Sonya Blesofsky's
second solo exhibition here at Mixed Greens!
Renovation
is an exploration of the constant renewal and reconstruction of the temporal architectural structures in New York City. Inspired by a recent discovery that her DUMBO studio's elevator had begun conversion from freight to passenger elevator, Blesofsky began to observe these alterations and modifications in detail, eventually examining remodeled and restored exteriors/interiors throughout the city. Within this inquiry, Blesofsky developed increased interest in the "visual evidence of a building's evolution over time." She writes, "I'm particularly drawn to makeshift architectural alterations and modifications that happen in an as-needed manner, as well as the layering that happens when architectural details fall apart and quick fixes are made around them."
Through the use of found objects, layered wall drawings, blind embossing, paper sculptures and site-specific architectural interventions, Blesofsky creates a space of her own renovations, manipulating the gallery space into a material archive of its own history and evidence. In the work's many stages, a truly complex and evolutionary process is presented, reflective of the constant shift and change of the city in which it exists. A microcosm is created in which the viewer is confronted with direct physical representations of time, in all its manifestations; from a column exposed, devoid of its plaster shield, to found baseboards and paint chips, standing alone as cells of an absent whole, to a large graphite drawing of a brick window, slowly peeling from the wall.
Sonya Blesofsky has shown extensively since receiving her MFA from the San Francisco Art Institute in 2005. Solo exhibition venues include Diego Rivera Gallery, San Fran- cisco, CA; Plane Space, New York, NY; Gallery Diet, Miami, FL; Cleopatra's, Brooklyn, NY; and Swarm Gallery, Oakland, CA. Group exhibition venues include Weinstein Gallery, Minneapolis, MN; SHO Gallery, Brooklyn, NY; Smack Mellon, Brooklyn, NY; Islip Art Museum, Islip, NY; Transformer Gallery, Washington DC; and Patricia Sweetow Gallery, San Francisco, CA. She has been a studio artist at numerous residencies including the Artists Alliance Lower East Side Studio Program, The Museum of Arts and Design, Smack Mellon, The Lower Manhattan Cultural Council, Swarm Gallery, Dieu Donne Papermill, and Plane Space. Blesofsky grew up in Los Angeles County; she currently lives and works in Brooklyn, NY.
- Mixed Greens intern, Delaney Allen-Mills
TAGS: 2013 / blesofsky / exhibition / exhibitions / renovation