Friday, March 30, 2012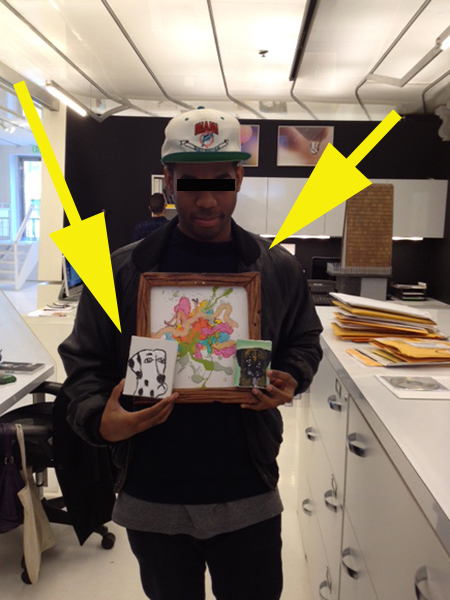 We were greatly inspired by
Hennessey Youngman
's extended invitation for art submissions as part of the debut exhibition at
Family Business
.
It's a small, small world
a/k/a
Clusterf*ck
will be on view at the tiny Chelsea venue through April 16th.
Over the years we've been given one or two works of art that have hung on our office walls. It's time for us to give these little works some bigger and better exposure. So we have submitted these works on the artists' behalf to the exhibition.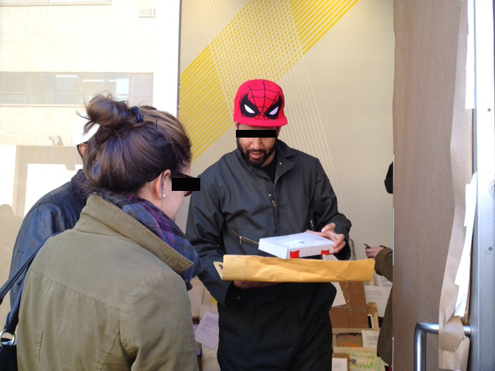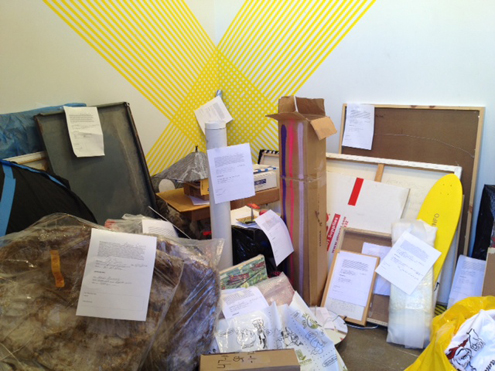 Be on the lookout for two small dog paintings by
Eric Ginsburg
, and a small mixed media work by
T.Joey Enos
!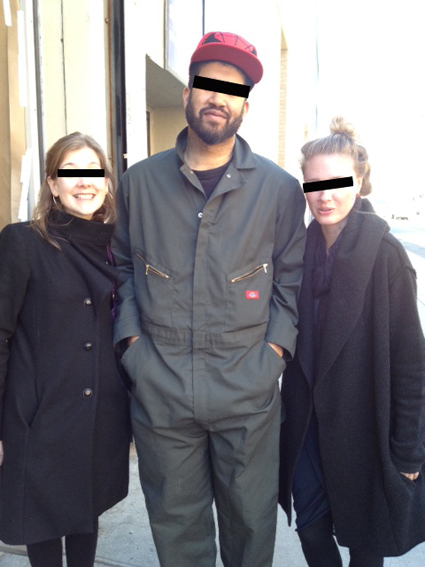 Heather & Courtney with the
Pharaoh Hennessey
himself.
TAGS: exhibitions / fridayfunday