Monday, November 28, 2011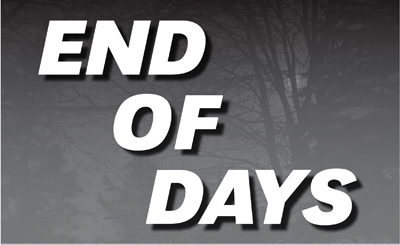 I'm sure you're just finishing off the lingering leftovers and preparing for the upcoming holidays (and holiday parties), but believe it or not I'm already giving you something for your 2012 calendar:
End of Days
, a group exhibition, will open on January 12, 2012 at Mixed Greens. Mark your 2012 calendar!
END OF DAYS
featuring:
Jessica Cannon, Bonnie Collura, Erin Dunn, Susan Hamburger, Valerie Hegarty, Patrick Jacobs, Brian A. Kavanaugh, Sophia Narrett, Hilary Pecis, Seth Scantlen, Melanie Schiff, and Dana Sherwood.
January 12 - February 11, 2012
opening: Thursday, January 12, 6-8pm @ Mixed Greens
TAGS:
exhibition