Friday, November 12, 2010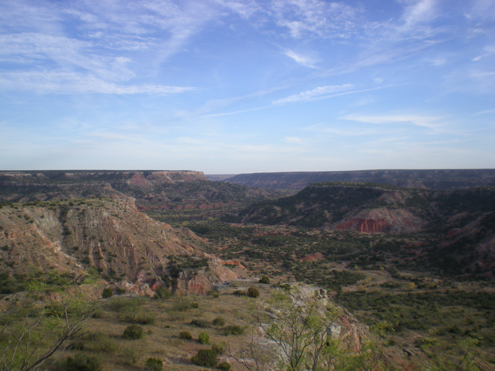 Sorry for the brief blogging hiatus earlier this week. I was in Amarillo, TX for a few days (that's Palo Duro Canyon above). I'm happy to report that Amarillo has it's fair share of public art to visit.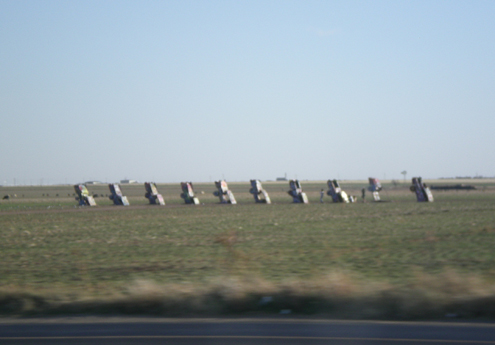 That's the
Cadillac Ranch
(find it on a map
here
). The Cadillacs are buried in the ground at "an angle corresponding to that of the Great Pyramid of Giza in Egypt".
IN OTHER NEWS:
Be sure to stop by Mixed Greens to see Mary Temple's
Among Friends and Enemies
as well as Julianne Swartz's
Close
.
Both shows close tomorrow at 6pm
! Also at the end of it's run is the incredible window installation
CMIKB
by Scott Kiernan. Check it out while it's still on view (viewable from 26th street).
Be Forewarned:
If you try to visit the Underbelly Project, you'll probably be arrested.
OOOooohhh,
catalogs
going online
???
TAGS:
fridayfunday