Monday, November 14, 2011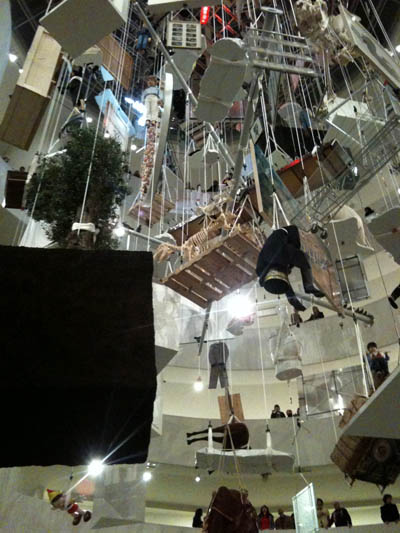 If you have yet to get up to 88th Street for Maurizio Cattelan's,
ALL
, do not fret, there is still plenty of time! The Art-World's favorite jokester leaves us with a wonderland of a retrospective at the
Guggenheim
on display until January. I myself took a trip to our old friend the
Gugg
. and was terrified to see the line that awaited me before entering but was soon lulled like a baby to the ohh's and aw's that only an installation like this could create. Within minutes I had forgotten about the cramps my stomach was stricken with after "sampling" 4 hotdogs while waiting in line...all in ALL, this show is a MUST see!
TAGS: guggenheim / news