Wednesday, July 02, 2014
After a quiet day of downloading artist submissions && fossilizing comfortably inside an air conditioned gallery, I'm writing to pass along two exciting grant opportunities that trickled through the Mixed Greens email network this afternoon.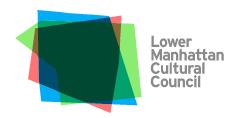 First, the Lower Manhattan Cultural Council (LMCC) has begun accepting
artist applications
for their 2015
Manhattan Arts Grants
. The grants are often geared towards young artists, who can then use them to leverage future funding support from other sources (which is lovely). Mixed Greens artist
Rudy Shepherd
is doing a residency through LMCC on Governors Island this summer; in the fall, MG artist
Mary Temple
will complete a residency with LMCC as well.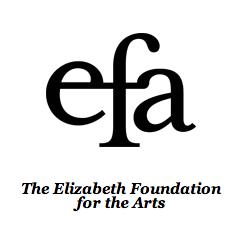 Second,
EFA Project Space
in midtown is holding an open call for
curatorial proposals
--proposals inventing, specifically, the most bizarrely impossible gallery shows imaginable. They will print these 500-word musings (due Sept. 01) to create an exhibition titled
The Theoretical Show
, demonstrating the creative energy behind curatorial work that isn't curbed by the drab logistics of reality.
Apply! Be happy! && avoid the heat.
TAGS: efaprojectspace / grants / lmcc / marytemple / rudyshepherd