Thursday, October 17, 2013
Today's list of great things happening at Mixed Greens:
-Last night we hit 1,000 Twitter followers! Hooray!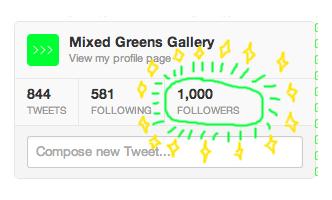 -Today, our current show (Conor Backman's
Diorama
) was featured on the front page of the Artsy iPhone app!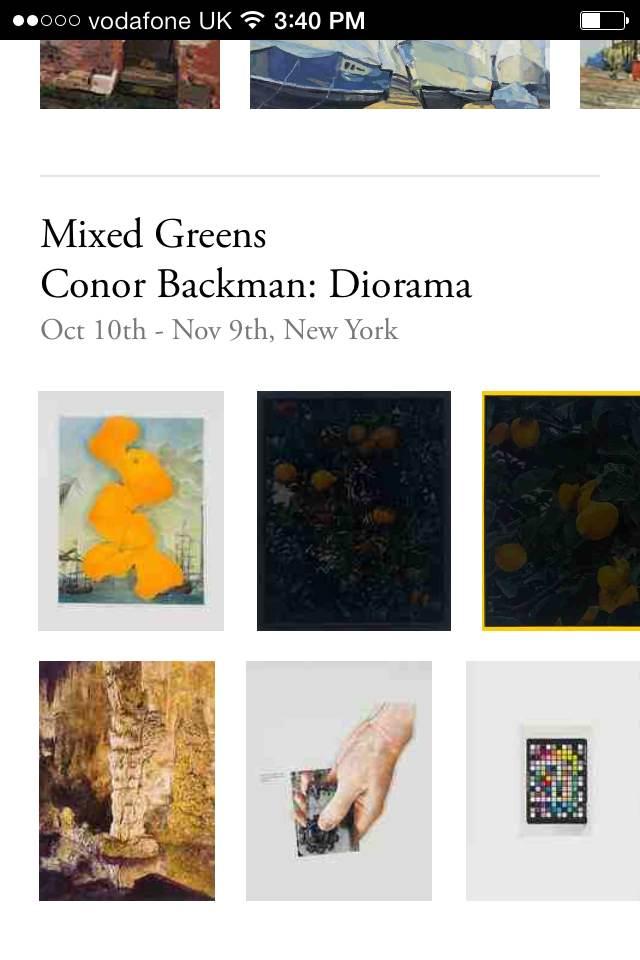 -It is National Pasta Day, so go get your spaghetti on!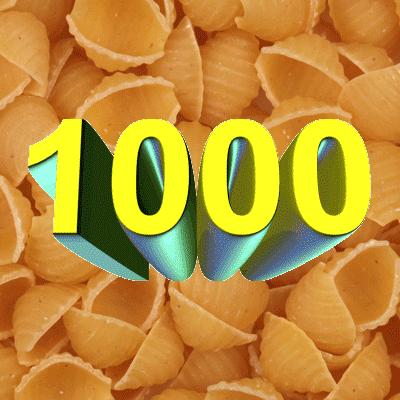 TAGS: 1000followers / conorbackman / diorama / mg / pasta / socialmedia / twitter