Wednesday, September 25, 2013
We were excited to receive a drop off of new sculptures from Mark Mulroney this afternoon at Mixed Greens: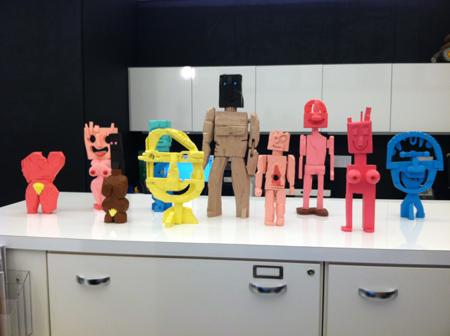 This colorful group will be featured at the
Texas Contemporary
in Houston, TX from October 10-13.
Check out this very recent video interview, recently featured in
JUXTAPOZ
:
Sex is Hard to Avoid
, directed by
Deanna Sheward
&
Luis M. Castañeda
.
Mulroney talks about the uncanny, the beauty of a cheap joke, bodies and fluids, and cartoonish excess.
TAGS: contemporary / mulroney / sculpture / texas