Monday, November 04, 2013
Mixed Greens had lots and lots of guests coming in this week! Here's the scoop on what happened.
Alex Exposito dropped in last Wednesday to show us some of her new work and say hi.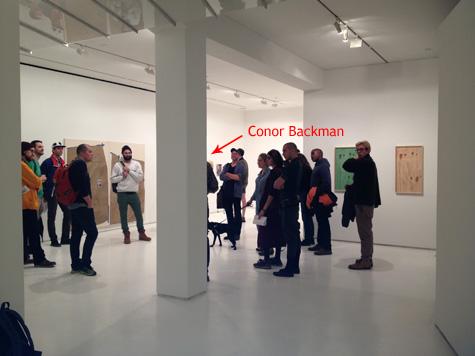 Conor Backman talked to a group from VCU about his show last Friday.
We also had a studio visit with
Naomi Reis
, a Brooklyn based artist who makes collaged compositions of botanical gardens with ink on mylar. She also runs the
TSA Gallery
in Bushwick.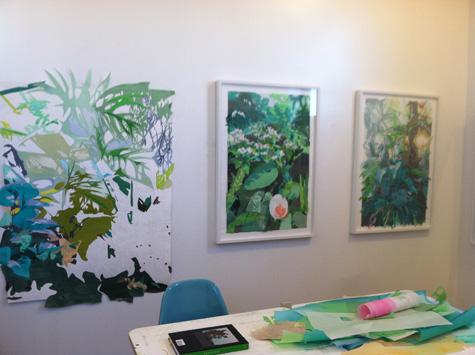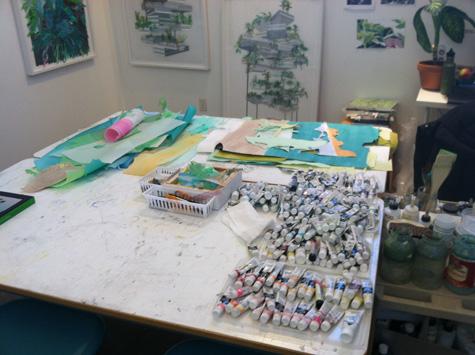 So much paint! #everyartistsdream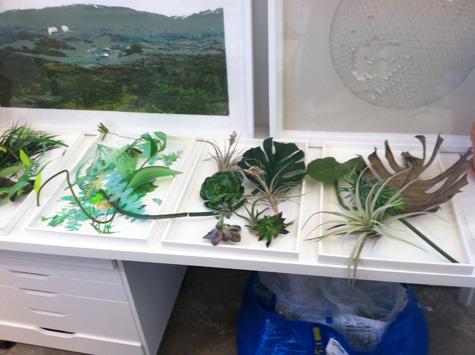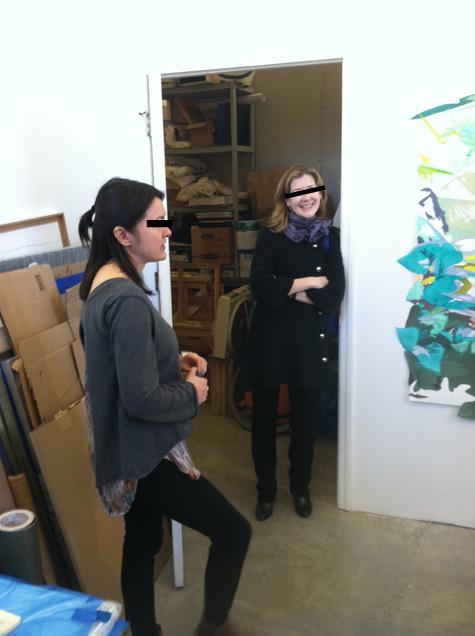 Naomi and Heather!
TAGS: conorbackman / exposito / naomireis / studiovisits
Thursday, October 17, 2013
Today's list of great things happening at Mixed Greens:
-Last night we hit 1,000 Twitter followers! Hooray!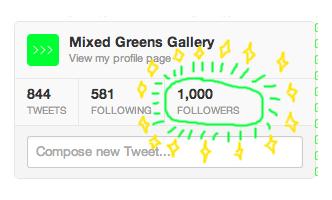 -Today, our current show (Conor Backman's
Diorama
) was featured on the front page of the Artsy iPhone app!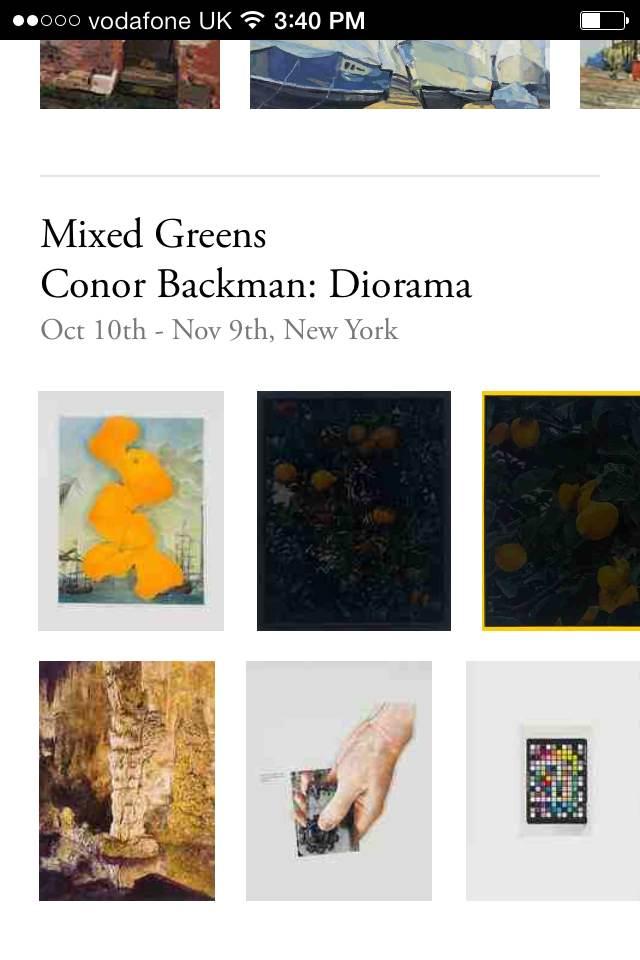 -It is National Pasta Day, so go get your spaghetti on!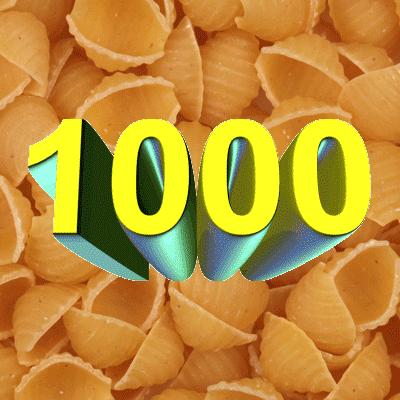 TAGS: 1000followers / conorbackman / diorama / mg / pasta / socialmedia / twitter