Tuesday, April 15, 2014
Our next exhibition - "A Great Piece of Turf" by Kim Beck - includes lots and lots of work on paper. Today Rob basically set up a mini framers work station and framed over two dozen drawings!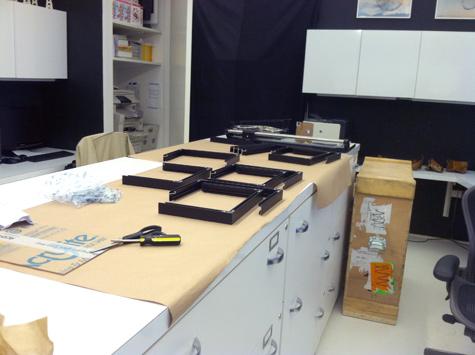 First you assemble the frame bars..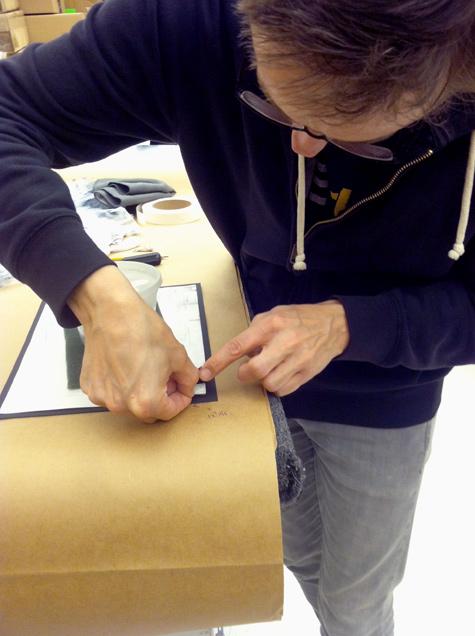 and then you attach the work to a backing,
place the backing in the frame and seal it off.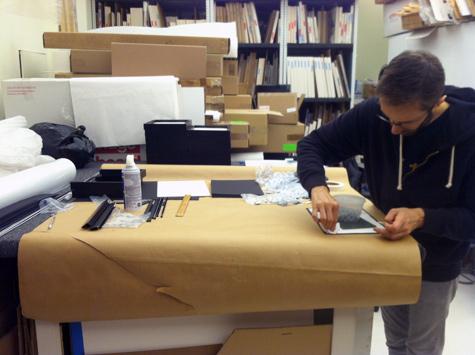 just like that!
TAGS: arthandling / carter / frame / framing / rob / robcarter